POS SOFTWARE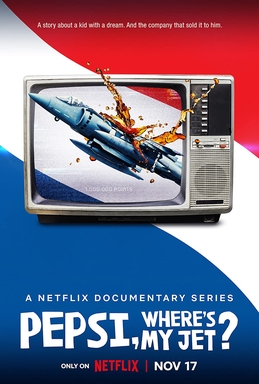 Lessons for us from "Pepsi, Where Is My Jet?" Netflix Documentary. Often it's easier to learn from examples of what happens when something goes wrong. So if you have ever wondered what happens when an advertisement goes wrong, try watching this Netflix documentary "Pepsi, Where Is My Jet?" The film tells a true story of the disastrous consequences of a marketing blunder that led to a significant legal battle. It's a great example of why we must properly run our marketing campaigns.
The Story 
The documentary starts around a Pepsi ad campaign launched in 1995. The campaign allowed customers to collect points from Pepsi products and redeem them for prizes such as T-shirts, sunglasses, or CDs. The campaign featured a series of humorous commercials that showed prizes such as a leather jacket worn by Cindy Crawford, a life-sized replica of the Statue of Liberty and a military Harrier jet fighter. 
To get the jet, you needed to collect seven million points. The commercial offer of a jet was meant to be a joke. Unfortunately, Pepsi lacked a disclaimer indicating that the jet was a joke. Now there is always someone looking for a loophole.
After doing some figures, a young student saw the commercial and initially determined that with $5 million, he could win the jet worth about 30 million dollars. After discussing it with a few people, he reviewed his calculations and found that he could do it with much less. He only needed $700,000 to get the jet. He convinced an investor to help him raise the money and sent Pepsi a check for $700,000 along with 15 Pepsi points (the minimum required) and an order form for the jet.
Pepsi refused to honour his request. They argued that the commercial was not a serious offer in a dismissive letter. This was stupid and aggravated the situation. Then it escalated after Pepsi then made a low offer that was rejected. Soon, the student sued Pepsi for breach of contract, fraud, deceptive and unfair trade practices, and misleading advertising. Soon the matter went to the public, where it went viral.
I will not say more about the plot not to spoil those who want to watch. Sufficient to say the ending shocked me.
The Importance of Marketing Compliance
Someone took Pepsi at its word for what Pepsi thought was a joke. If someone can make an argument, someone may do so. So clearly, there were severe issues with Pepsi's marketing, which shows just how important it is to meet marketing compliance. You want to ensure your ads aren't making false promises or tricking people, even as here by accident. Plus, no matter who wins or loses, you do not want customers to feel deceived and let down by your actions.
My view
Watching 'Pepsi, Where's My Jet?' was fun and exciting. Both sides made mistakes during the situation. The film is worth seeing because it provides valuable insights into the issue and is entertaining.