Often with our clients, their pos system is in a dirty environment and as people are worried about cleaning it because they might accidentally damage it, so the equipment is just left and gets filthy.
Besides being an eye saw when you see the dust and grime in what is often a prime position, it's not good for the reliability of the equipment, your staffs personal hygiene and its unpleasant. How do you feel handling dirty keyboards or cashdraws? What about a person coming out of a bad flu, that uses that keyboard too? Do you like looking through a dirty screen? What do your clients think if they see this dirt? If it's in a resturant like this, it's even worse. Although it is tough to keep clean, these people have shown it can be done.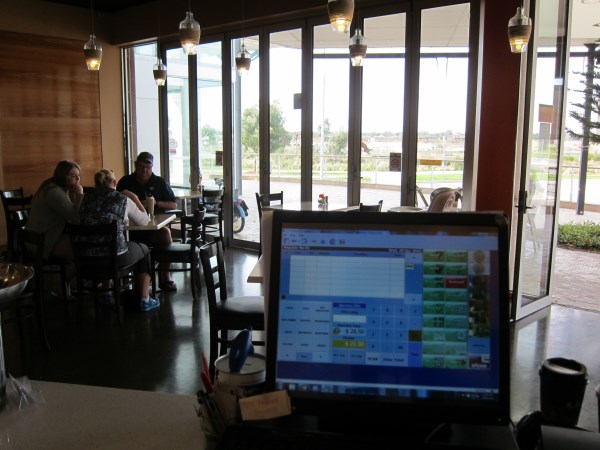 Dirt and grime is not good for your equipment, a dirty scanner will start misreading and having drop outs trying to read through a dirty screen. As the dust and dirt will slowly creep into the computer and its equipment, soon you will find that nothing inside that equipment likes dirt. It will also block the cooling fans and vents that dissipate heat, which means your equipment will be subjected to excessive heat, which shortens its operational life so instead of five years; you get four years of life.
The cure is simple; wonders can be done with a few quick wipes with a soft cloth done regularly.
If possible make sure the equipment is turned off and then wipe with a slightly moistened cloth but do not apply any liquid to the computer itself or use a soaking wet cloth. In case you have wondered why a computer looks so good after it comes back repaired from us fixed, the answer is AJAX. Cleaning the keyboard, mouse, and monitor keeps them performing well. Use a moistened cloth and compressed air to remove any dirt and grime on the keyboard. Wipe the mouse top and bottom with a moist cloth. Never spray anything.
Looking after your equipment is very important both for aesthetic, business and health reasons.