POS SOFTWARE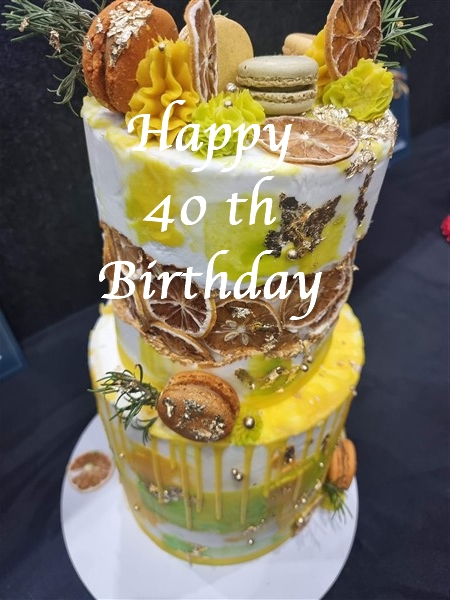 Today, we are now at four decades of stability, integrity and commitment to customers.
It marks a major milestone as POS Solutions celebrates our 40th birthday. It's incredible to think about the journey from those early days back in 1983 to now being a leading point-of-sale software provider across Australia and New Zealand.
From Humble Bedroom Beginnings to Industry Leader
I founded POS Solutions as a young, eager (maybe over-confident!) guy in my early 20s with no real business plan. However, I knew others were developing POS Software. I was confident. I felt I was so good, huh, to be 20 and know it all. I felt with my programming skills and my determination, I could do something even better than them.
It was the start of the journey that has led us to where we are now today.
Reaching 40 years in business is a remarkable achievement in any industry. Reflecting on our success, I'm incredibly proud of what we've accomplished with relatively modest resources compared to the more prominent players we competed with early on.
I vividly remember those early days of starting up in my bedroom, which doubled as our office! Yet, through sheer perseverance and commitment to being the best, we withstood the challenges that came our way.
Our Winning Formula - Care Deeply About Product and Service
Analyzing the key factors behind our POS Software success, it comes down to caring more than competitors in two core areas:
Product Development
We've always invested heavily in R&D and programming to improve and innovate our software constantly. Even now, we maintain at least double the number of developers compared to most competitors for any project.
This unmatched commitment to product excellence keeps our Point-of-sale (POS) Software at the forefront of retail technology. And it's why I'm so excited for the future. We have genuinely game-changing developments on the horizon!
Customer Service
Providing exceptional support has been central to our philosophy from day one. We prioritize service as a core value with rigorous staff training, satisfaction monitoring, and empowering employees to resolve issues quickly.
After 40 years, I still ensure we uphold the highest standards in helping clients. Our customers' success drives our own.
Celebrating the Past and Future
Today, we celebrate the past successes and lessons that have brought us here. But we also look to the future with eager optimism.
Through relentless innovation, we aim to help retailers achieve new levels of productivity and efficiency. We feel a profound responsibility to the community that has supported us over the past four decades.
To all our employees, partners and customers - thank you for being part of our journey. Here's to even more success in the future together.