POS SOFTWARE
I saw this on my facebook page, and I think it is an excellent idea for my clients who have businesses that are local to do. Have a read, and I will take you step by step through the process.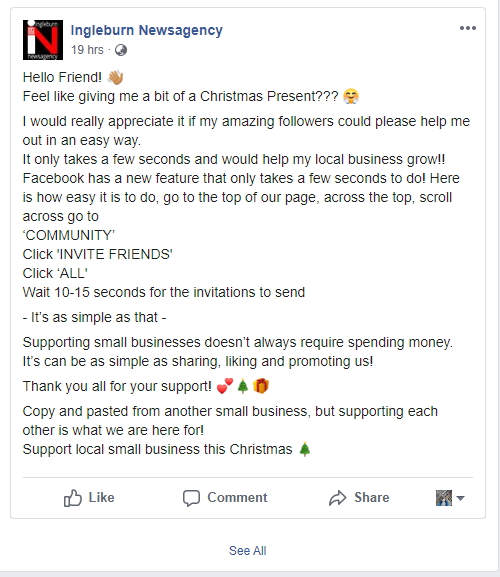 What has happened is that Facebook has recently just rolled out a feature that allows you to invite everyone to like a page that you found. This is what they are asking everyone to do.
If you go to a Facebook Page, in this case, I will use Ingleburn newsagency for the example, but what I suggest you consider is doing this for your shop.
On the left-hand side, you will see "community" (which I have circled in red with an arrow). click that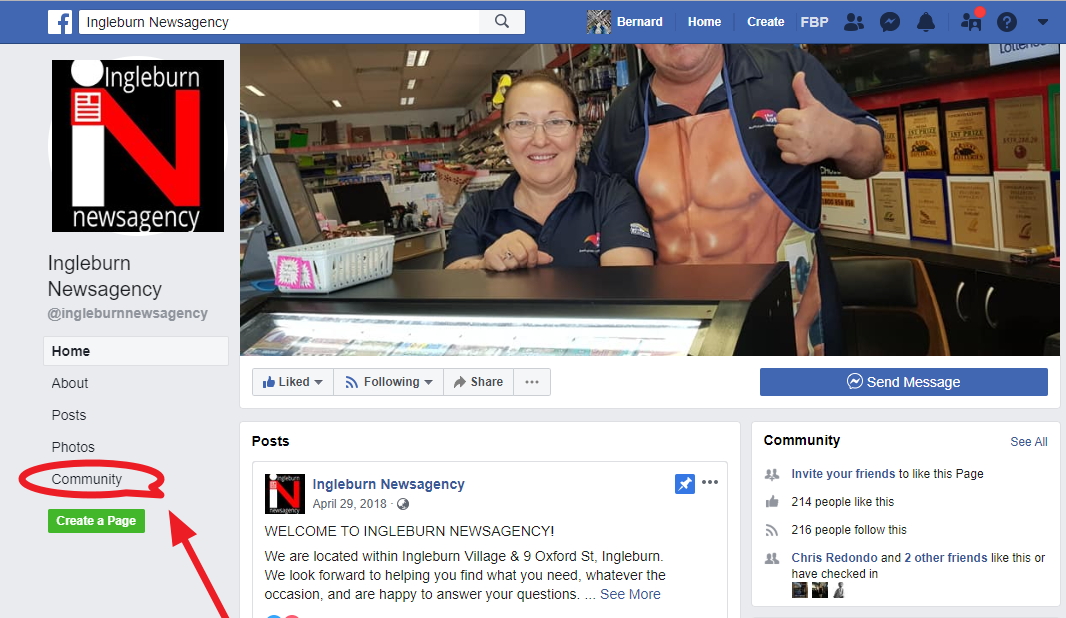 Now on the right-hand side, you will see this.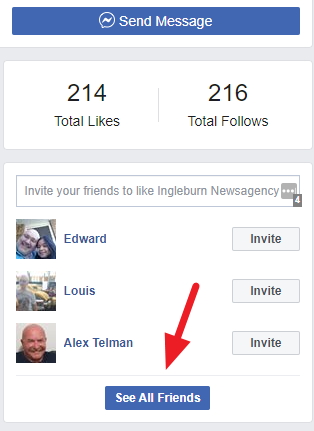 Now click "See all Friends" where the red arrow is, click that.
This is what appears.
Now they press the red arrow, and then the green arrow and the invites are off.
See how you go.
If you want to learn more about Facebook marketing, click here.
Note: If you still have not got a Facebook business page and are unsure about how to set it up, and your a client of ours, contact us, and we will set one up for you free of charge.