POS SOFTWARE
An idea that works well is rather than massively discount slow-selling stock to get rid of it, is to use the slow-moving stock as a promotional item. What you do is take a good selling item, add an unsatisfactory selling item to make a package and sell it as a package. For a little extra, the person can get both things. 
As a large percentage of the Christmas trade is yet to take place, and right now people are looking for bargains, so why not try this idea.
Now the first point is to identify these slow-selling items. 
So go to Register reports > Stock > Slow moving Stock lines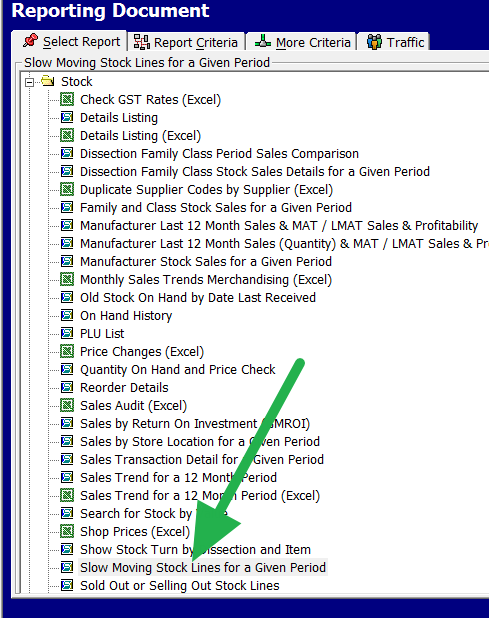 Now I put in a year of sales, and I say anything that I have stock in and have sales of less than $100.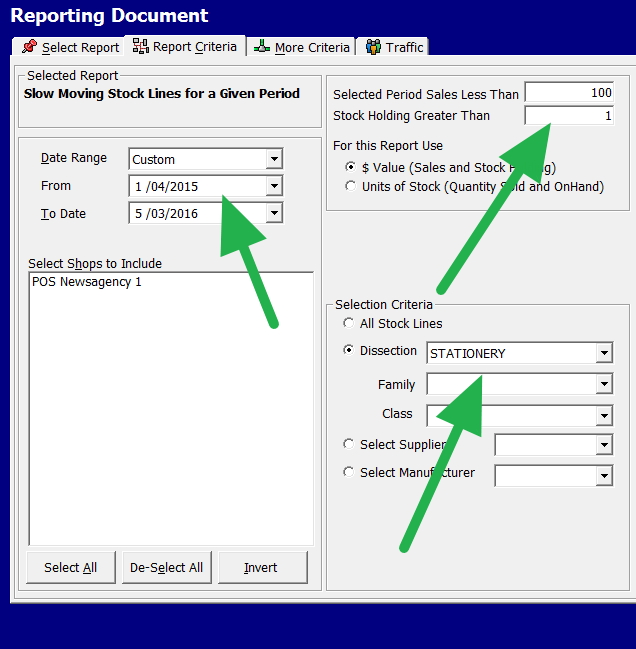 I find it best to work by the department separately because you want some consistency with your offer. 
So in this shop, I went looking at the stationery department.
Now we got a big report of detailed information of all the items that we considered here a slow-moving. It totalled almost $80,000 worth of worthless stock. 
So we have someplace to start.
We now have a list of goods that we can use for promotion. 
Give it a try.