POS SOFTWARE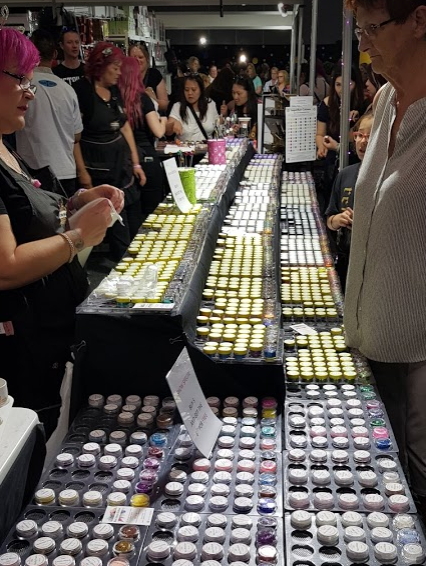 Watching the Cake and Bake Show this weekend and as over the years, I have done a lot of trade shows and fairs, and so I've put together 7 tips you should think through before going to a fair.
Is the fair right for you?
This is the big question. In my experience, people going to fairs are very tuned onto the theme of the show. If you sell a product that is not in line with the theme for some of them, you are probably wasting your time coming.
Do a budget on what it will cost and then ask yourself, is it going to be worth it? 
Product
Do you have the right product at the right price for the people that are coming?
A useful tip here, is to contact your suppliers and ask them for help. Many suppliers have special stock for fairs. Often they will provide product, signage and promotional material free for you too. 
Location
In real estate, they say the value is determined by "location, location and location."  If the organiser is not giving you a decent location, I would seriously think about not coming. Generally, I refuse to go.  There is no point in accepting an allocated location that puts your stand in the shows wasteland, its Siberia or Antarctica even if it is really cheap. 
Collection of people's information
You want to get new customers so plan on getting peoples names and email addresses, if possible have someone collect names and email addresses. 
Also have business cards, brochures, and promotional material for people to leave with.
Your stand.
Does it look presentable?
You need banners and signs.
Do you have access at the show to the internet and your point of sale software? At the show, you are going to be hit by questions and you need to have as much access to information as you possibly can.
Staff
I noticed what looked really bad at the cake show was on one stand a young man who probably was a family member serving behind the counter in shaggy clothes and was unshaven. I am sure that many of the people at this show were not impressed either. It did not create a good impression with me. Make sure your staff are appropriately dressed.
You need a technical person for your products besides answering questions for prospective and existing customers, they can also handle the timewasters. You are there at the show for business and you really do not want people to lose your time with kids doing university courses asking you questions for their assignments. 

Something to attract people to your stand.
A special offer, a free sample, some new interesting product, a little show, anything just something that will get people walking past to stop at your stand and look.
Payment type
Almost every stand at a show today takes cash, visa, afterpay and zippay and they are all being used. There is no such thing as layby at a show.  You need to have as many payment types as you possibly can.
Hope this helps.
Remember one point although it is not the reason you are there, it is almost a fun place to go, so have fun too and it is a great chance for you to network.