POS SOFTWARE
This is a composite I created for the current margins.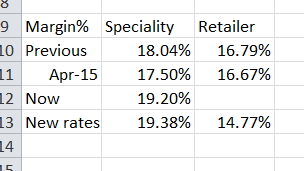 For those people that do deliveries, they are up and so by extension are subagents.
Interestingly for those that are classed as retailers, the margins are continuing down. I would be surprised if this downward trend does not continue. If you think about it from Fairfax view why should these people get more then subagents who are now at 9.6%?