POS SOFTWARE

For sellers of newspapers and magazines. The following automatic updates in relation to newspapers and publications are going out now for the:  

Adelaide Advertiser
Australian
Cairns Post
Courier Mail
Daily Telegraph
Geelong Advertiser
Gold Coast Bulletin
Herald sun
Hobart Mercury
Illawarra Mercury
NT News
Townsville Bulletin
Age 
Sydney Morning Herald 

There are also some new bumper editions coming out for the 

Financial Review, so we fixed them up.

If it takes you 3 minutes to do manually each one of these then that is 30 minutes you have just saved using our point of sale software.
If you want to review the automatic changes to your system that are coming up or if you want to see what exactly has been changed. It's easy to do.
Follow this how to do it.
Go to the Cash register reports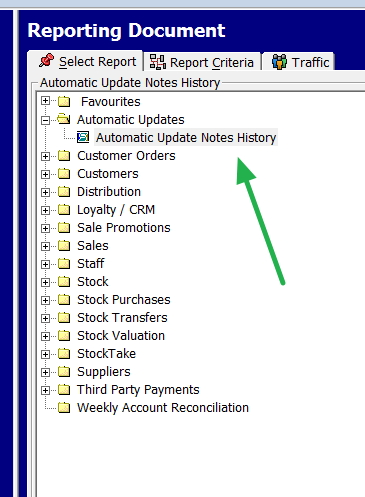 In register reports, select Automatic Update Notes History (see the arrow marked in green)
Now enter in the dates, generally, I suggest the past month.
Now the detailed notes appear on what was changed like this.