POS SOFTWARE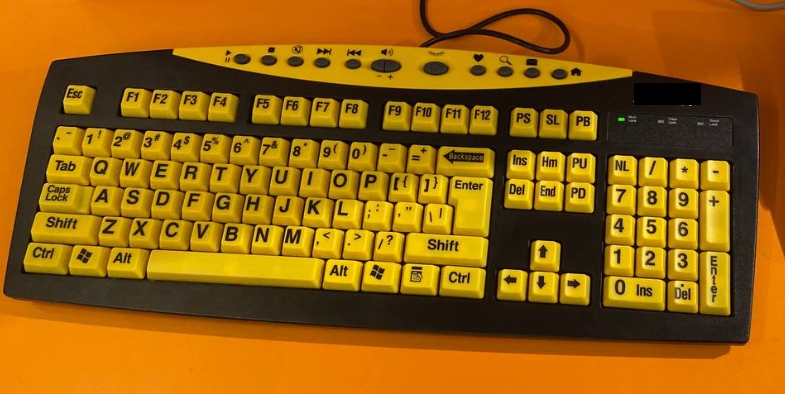 We have had to help a few of our customers who now need a large print keyboard in their shops. If they have low vision, they are going to love these keyboards.
Based on feedback from our customers, here are some pointers
> The large print keyboard should have high contrast. Choose light letters on dark keys. I find that this combination above of yellow on black works great. You'll want to avoid low-contrast colour combinations that are hard to see. 
> The letters have a habit of rubbing off. You are doing well if these keyboards last two years.
> Ensure the keyboard has large, clear lettering that's easy to see. Try getting the person to be about where they will be when in use and check them out. Make sure the characters are bold and straightforward.
> Pay attention to key size and shape as well. I find bigger keys can help these people avoid missed keystrokes. On the other hand, as they are big, they are awkward to use.
> Since the keyboard will be used in a shop, you need a sturdy and durable build. Avoid flimsy lightweight plastic ones that break easily. 
> Be sure to get a keyboard for Australian standards. Many of these keyboards are made for Europe and have characters we do not need.
> Expect an adjustment period for people to get accustomed to them. They do take some getting used to them.
> Make sure it is a water-repellent keyboard as coffee and tea tend to get dropped on these keyboard.
> Make sure it's quiet; the click on some of them is really annoying.
> Check that the connecting cable is long enough to reach your computer. For some reason, many have only short cables and need extension cables.
With the right large print keyboard, low-vision computer users can type comfortably and accurately.
Let me know if you have any other questions about them.