POS SOFTWARE
There were no surprises this quarter as the latest Audit Bureau of Circulations figures show more of the same slide for the print circulation both in newspapers and magazines.
Note how Herald Sun and Mercury are amazingly less than the rest.
It is however, fair to say print newpaper sales are losing sales fairly consistently no matter what the publisher or region. Digital has certainly not made up the difference as you can read here.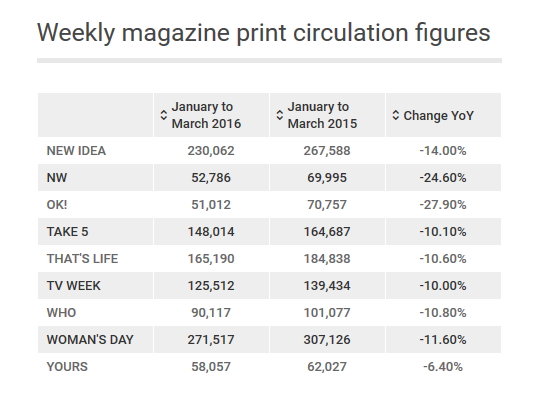 Weekly magazines are dropping even faster as you can read here