Our point of sales software integrates into a wide variety of accounting software packages, and so we do not actually recommend any accountancy program as such.
We do, however, as we service so many retailers have access to accountants with skills in many such programs.
One that we do recommend is BAS & MORE mainly as they have helped us in the past, and because I do know that they are good. They are professional partners with MYOB and Xero, and they can handle a wide variety of other accountancy software packages, plus they have access to special deals, e.g. Xero subscription is free for their clients.
Here are some of the services that they do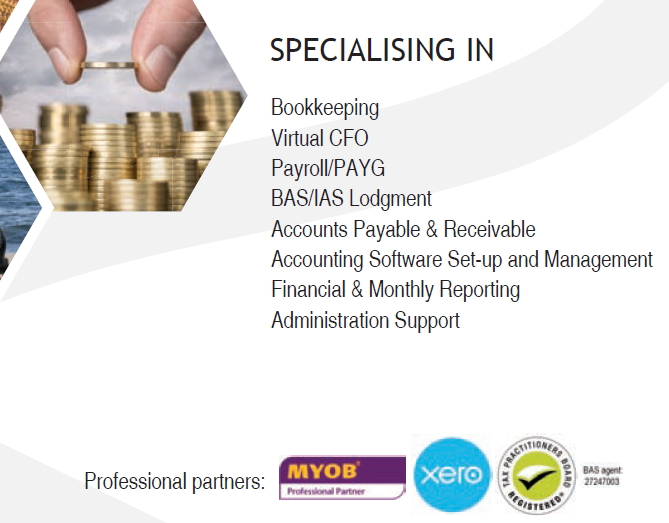 If you want to know more, please click here.