POS SOFTWARE
It often happens that a transaction has an exclusive deal attached to it because something is not normal. The list can be endless for example the item may have a malfunction, has missing parts, the packaging is damaged, its past the expiry date, end-of-season merchandise, you are overstocked, etc.
In case there should be some possible dispute later of this transaction, it is a good idea to add a note to the transaction so that others or yourself if the item is queried that you can instantly explain what happened.
Luckily our point of sale has an extremely sophisticated transaction tracking system and this how you can use it.
When ringing up the transaction, in this case, a return there is an item on screen *Change Description* If this is pressed, you can see on screen another option *Attach as Note*.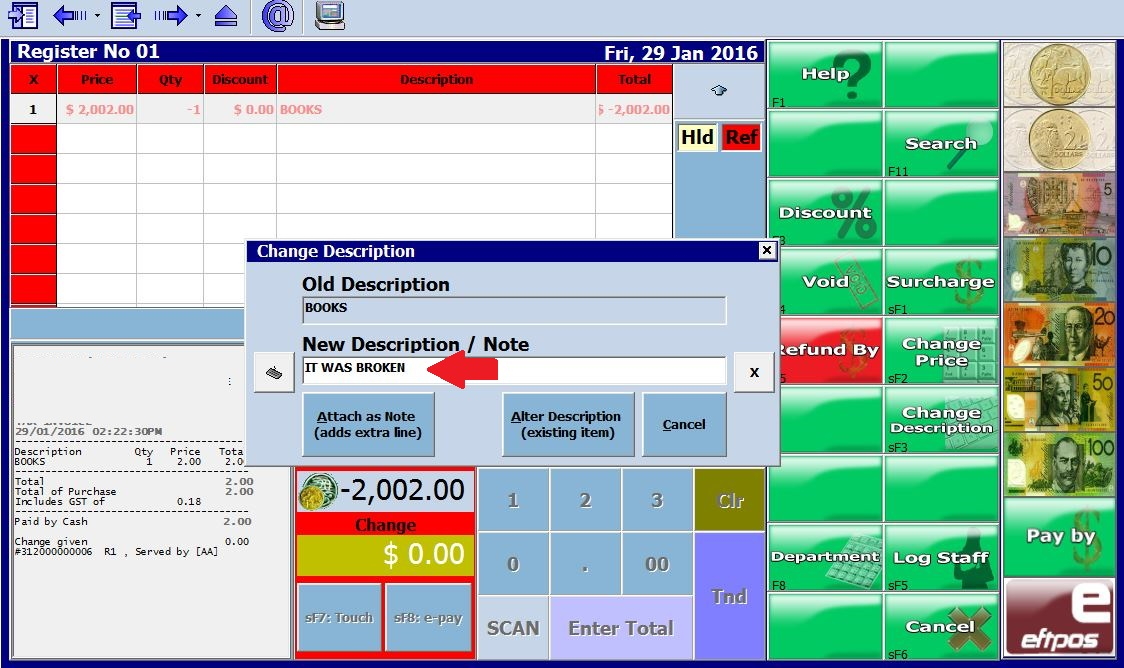 Now in this case I wrote, "IT WAS BROKEN"  see where the red arrow is.

Once the return or any transaction is saved, you have a full reporting and analysis available. For example, in find register transactions in the cash register.
I am looking for this refund done today.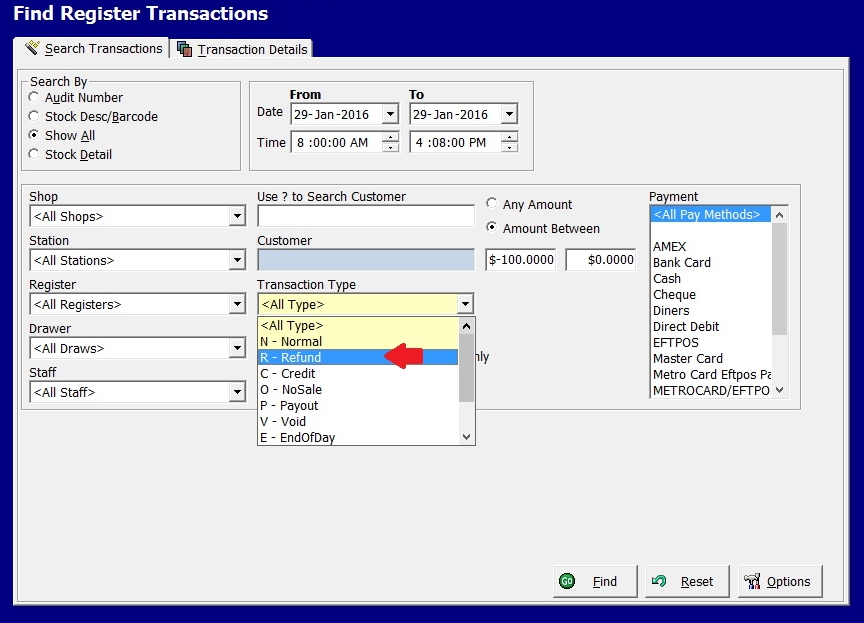 I was able to search for this transaction by a wide range of filters.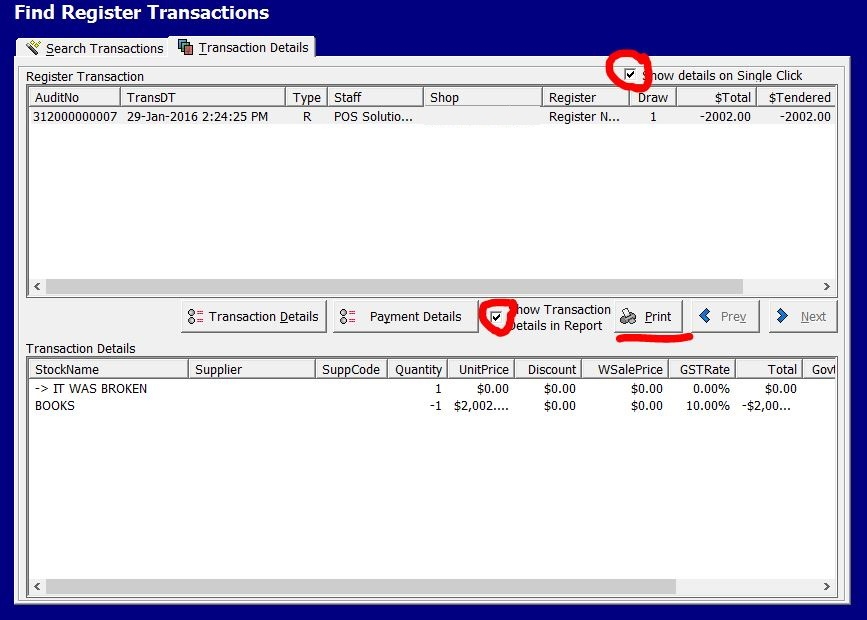 And here is a report of the books with the broken covers. Now I can find the one I am looking for.
The person looking at the transaction history will see that the book was broken probably torn.
Just another example of how POS Solutions software is giving retailers more in their software.