POS SOFTWARE
Charges are now all over the place. I have noticed looking at some statements from a major bank. It probably not because of a change in bank rates.
People are now using EFTPOS much more for smaller transactions. This is causing more transactions with lower average amounts. I suspect this has resulted in a different item on the EFTPOS rate card coming up. So the fees are now different.
So it is worth reviewing the fees you are getting now.
If they need to be changed, this is the best method for surcharging.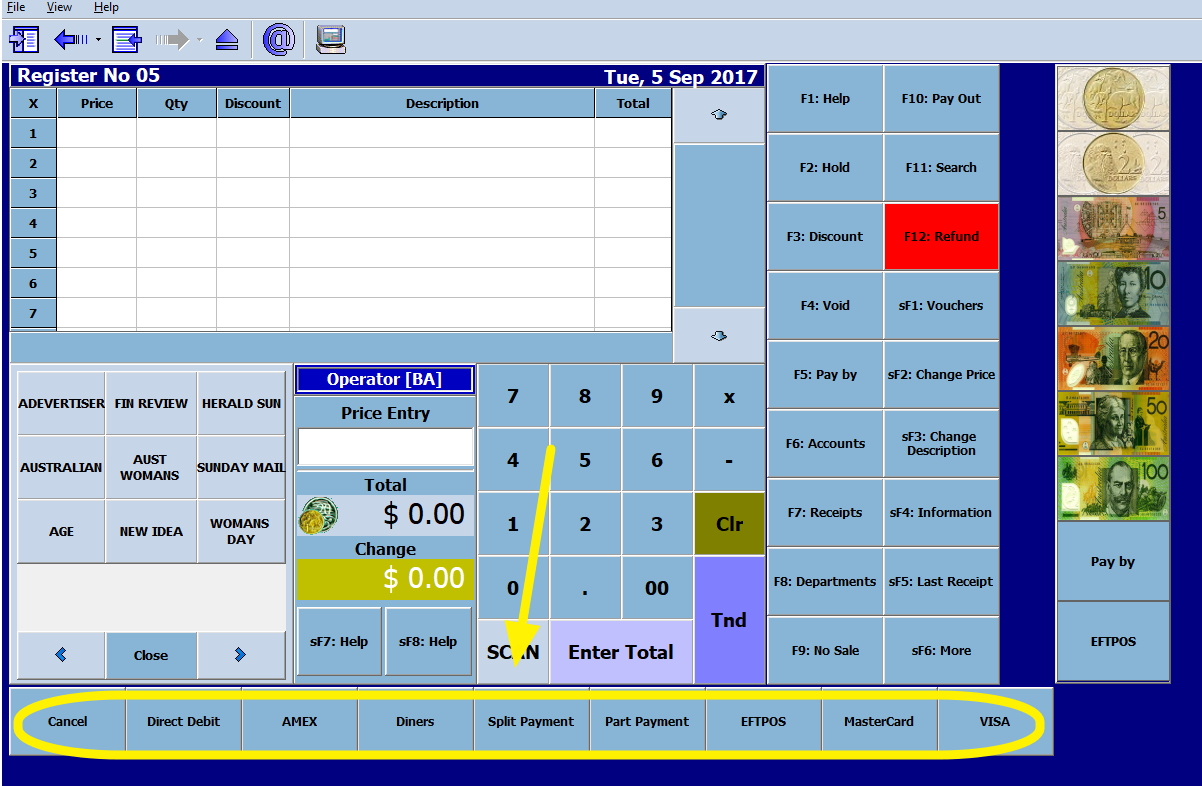 If you look at the yellow arrow with the pay types circled on the point-of-sale screen. You set up your pay types with your surcharges to charge the new EFTPOS/Credit card surcharges for each pay type at the appropriate rate.
Note under Consumer Law provisions, you must be transparent about these fees. So it would be best if you displayed the fees prominently.
I recommend making a payment type with no fees under certain conditions and products eg, some EFTPOS transactions over $25 with no fees.