POS SOFTWARE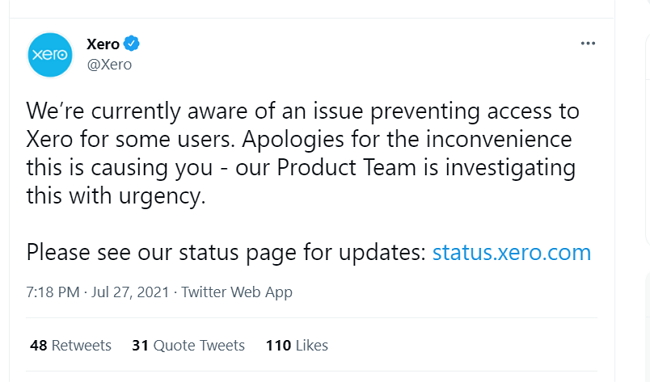 Cloud computing is when you do not have the software on your computer but run online on someone else computer.
Latest night, one of our users contact us because Xero was not working. We thought it might have been their password, so we recommended that they changed it. But, they told us that they could not log in to change the password. So we investigated and discovered that Xero was down. Xero admitted the problem. Unfortunately it did not release an ETA time when it would be fixed, something I'm not too fond. Luckily it was not the end of the month, all we could is wait. I did check about 2 am and was relieved to see it was fixed.
This incident highlights one main problem of the cloud: many factors need to happen to make it work. Often like Xero here, besides both your own and Xero computer and equipment, it needs a continuous internet connection to make it work. So the best you can do with the internet connection often is Telstra or Optus and both go down.
That is why we recommend critical systems, e.g. EFTPOS, have a *LOCAL* mode to work offline. That way, if the cloud goes down, you can still function.
That is also why our POS System has a hybrid cloud option.