POS SOFTWARE
Omni-channel retailing is now all the buzz in retail, a recent example I spoke about here was from Tabcorp which in their  Retailer_Information_Pack_Tatts in their future marketing plans show this diagram to show how much extra business they get from a retail customer if they can get him to go online too.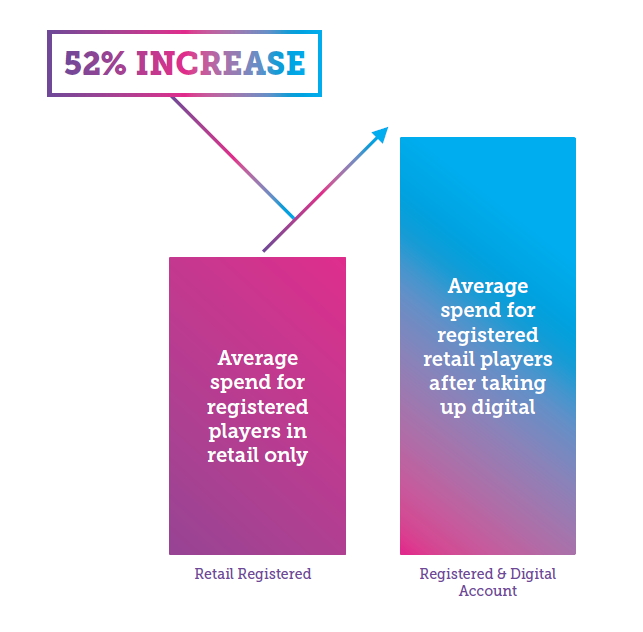 Figures although not as large as this is being quoted for Omnichannel retailing from other sources. Our clients through their websites are showing significant increases too although again not as big as this. Still, it is a decent increase, and so we are seeing a steady movement with our clients moving online.
What we are moving into the older multichannel retailing which many of my competitors still sell, where you keep using their point of sale software for the shop and something else for an online shop to the newer Omnichannel marketing where you have one software system, and it handles both.
The advantage of this from the retailers perspective is that your information in this omnichannel approach is in one spot, not two or three different systems, eg you do not have one customer three times in each system, you do not have a stock order three times, you do not have to do your pricing three times, etc.  Plus you do not have to do a lot of work to match up information in two or three different systems which is quite difficult as different systems behave differently.
This is why a truly unified commerce system like ours which has the POS software and the website in one system is much better. Using it you can track financials along with stock, sales, customer, etc. all the pieces of retail all in one system.  It's the next step in retail technology.
Contact here our experts to discover how our unified commerce retail platform, can help you deliver the customer experience of tomorrow.