What I have noticed is that we are getting many more than usual enquiries from users of the Tower Systems Newsagency Software enquiring about converting their older Tower software to our up-to-date POS Solutions point of sale software. Here is one that we have just done Nextra Erina Fair which we have just converted over from Tower.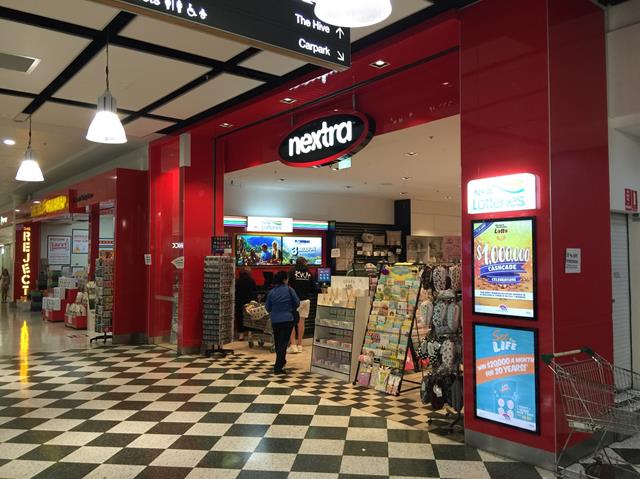 Some of the main reasons the newsagents are looking for in their upgrade to POS Solutions, I feel include:
* Great support, I feel our support is the best.
* No dangerous lock-in support contracts as we do not try and lock our customers into 3-4 year commitments for ongoing support and updates
* Our software contract cover items they do not, the two software contracts are not identical as several newsagents have found out
* Faster software, our software is faster from sales at the Cash Register to complex reporting on identical hardware
* Better XchangeIT compliance, for example, we are the only software where newsagents can do automatic Returns Reconciliation
* You get more with our software as you do not need to often buy extras for VIP/Loyaly, EFTPOS, Inventory Control and many other software features
* Automatic updates, almost every software out there now use automatic updates as do we. The only major exceptions I know today are old DOS software
* Stock Control - We have the best inventory management and reordering system available, new users tell us that it saves them many hours every week of work
* Scripting which saves you time and money with getting newspaper prices and stop/starts on public holidays automatically. We are the only software where newsagents can do scripting. The time saving on this alone is enormous.
* Automatic emergency patching, if something goes wrong like with a current windows update, we can often correct it with a patch automatically.
Other benefits are said to include

* Lower support charges
* Better In-house hardware support
If you are an angry Tower Systems user, feeling "Ripped Off", click on this link for a fresh start Newsagency POS Software, you can often save thousands of dollars.
PS The number of sites claimed by Tower systems????
If you say XYZ happened, I or anyone else has the right to say how do you know that XYZ happened and you have the responsibility to answer them. It is a rule that if someone is making a claim, then they should show if questioned what their sources are for that claim.
We have an ongoing dispute over the number of newsagents sites claimed by Tower system and the number it has insisted we have. I can assure you the figure claimed by Tower Systems that we have is wrong. We and others have requested proof for the 1,700 newsagency systems they claim. I do not see this number as correct when I go out and talk to newsagents, I tend to see about as many POS users as Tower users. A claim made by Tower Systems in relation to this is that their numbers were proven in a recent court with us, is false, no such fact was ever presented to the court much less accepted by the court. They actually gave up the case, agreed to terms and paid us a substantial five-figure settlement!