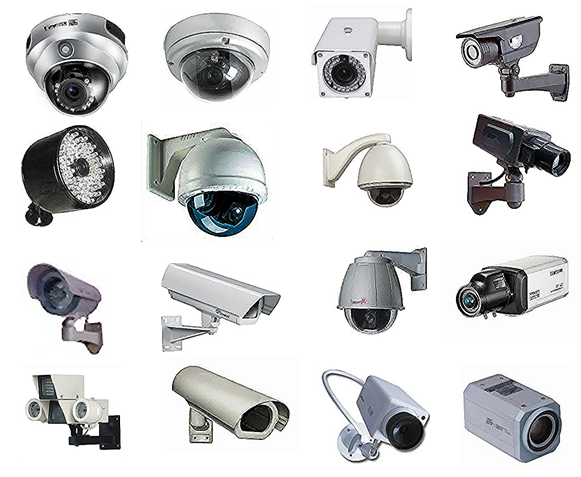 What is saving retail currently are security cameras as they are one of the few pieces of evidence that judges will accept so of all anti-shoplifting devices, they are the one that is most feared by shoplifters? Furthermore, they are extremely cost-effective as they are now getting quite cheap.
As our point of sale software, does link directly into the camera, I have over the years had a lot of practical experience with security cameras and here are some of my tips for selecting your camera.
As a basic do not worry too much about the extra functions, in my experience every feature is something else that can go wrong what is most important is that it can do the job you require.
Firstly, what you need to do is make a plan on paper showing the monitoring station and what exactly you want to be covered by the cameras. Now decide where the cameras will be, write notes on what condition they will be working in and whether audio required.
It is best to connect each camera with cables because although today camera distances can be extended with WIFI and the installation is more straightforward, the WIFI will be more trouble, and runs at slower speeds. This is particularly true in commercial retail areas that have heaps of WIFI and electrical connections nearby all producing interference. So you need to make a guesstimate on how long these cables to connect the cameras will need to be, This distance will not be straight as you need to go through ceiling, walls and you need to avoid existing electrical cables. Now when you select a camera, it needs to check it can operate well on those lengths. Some cameras will require over long distances require boosters which are a pain.
Now when you look at the units and make sure that the camera and their mounts are sturdy, cheap plastic ones are going to be trouble. Some are very rugged, I have seen cameras that kept working during a shop fire. They did not look pretty afterwards, but they worked.
If some of your cameras are required outside, they need to be waterproof. In my experience, as waterproofing is often overrated, try to put the cameras in as much shelter as possible even if you need; as a result, to have two cameras.
The resolution you require, the size of the area and distance of the camera needs to be considered. Shoplifting, for example, requires much more resolution then straight theft.
I would suggest as the cost difference today is not so great so get a camera that works well both during the day and night. I had one client who caught a security guard on camera in the shopping centre at night in his dark storeroom. As for night vision, many cameras drop the frame rate, sometimes this produces only a blurred image of a thief this can be a problem, so you need to check this.
Now, do you want a camera secret? If yes, then make sure that it can be made to work with only a small hole in the wall. Furthermore, you also need to check whether it has a red light when working as a person might see this, particularly at night.
I would not worry too much about false alarm signals from motion detectors in the camera, as long as they are not too frequent. Potential shoplifters might get the message. Note often we find that they were not false.
The audio can be a real problem in a nosy environment. However, it tends in practice to work better than most people expect inside. Outside there is the problem with wind and cars.
Finally, in my experience, cameras tend to be a numbers game, buy ten and one is a lemon. They often die on you so you need to be able to get cameras that can be replaced, as such make sure you get a decent supplier.
Hope this helps; any questions let me know.
Published
2018-03-27T05:09:12.7234765Z