POS SOFTWARE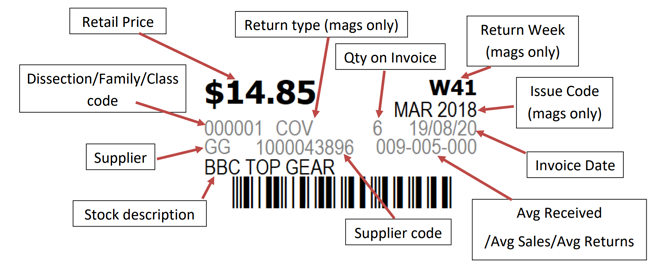 Each retail business needs a solid inventory control system. This often requires the use of retail labels. The is, as products you sell may be impossible to scan without explicit identifiers. So, you need bar codes tags.
There are many other advantages besides scaning if there is no available bar code:
-Easily count
-Instantly consult many details of the product
-See the quantity values
-Customize their prices
-Track the products on a shelf.
Our retailer labels are perfect for doing this in your store. Usually, they are adhered to the products by the adhesive on the back of the label.
If the RFID encoded required can be added to help prevent theft.
Above is a sample of our most popular label and the details that are put on it.
Our software allows many methods of producing such labels but the best and most professionals labels and in the long-term cheapest method are using direct thermal printers rather than ink cartridges or laser printers.