POS SOFTWARE
Google my business!
People today often ask Google for the closest one and directions when they want to go shopping for their goods and services. These people are good customers as they are going now to shop.
Here is a report of Australian searches done now per month of people asking for directions to some of our popular customer types.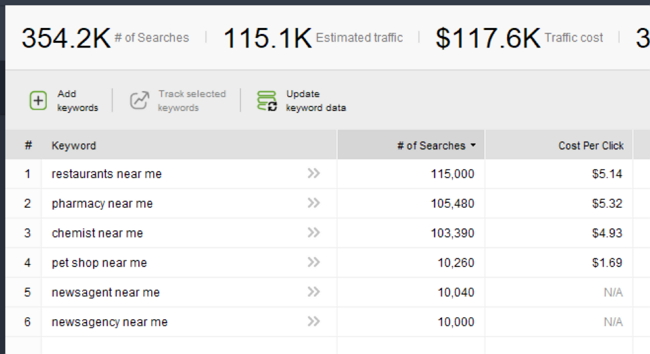 Now people that search are not looking for something small like a chocolate bar. The odds are they are looking at something of reasonable size with a need.
Now pick the line that applies to you and do some calculations. For example, there are 3,000 newsagents in Australia, so we have (10,040+10,000 searches)/(3000 newsagencies) monthly. That is about seven people per newsagent monthly.
Check on Google and see what happens when you search "<your business type> near me" and who comes up.
Now there is no cost, and it takes little time. To put yourself into this equation now, click here.
There are several others, but consider that Google has 93.3% of all searches, Bing 4.7%, and many share the rest.
So I would, since it is free and quick, consider putting yourself in Microsoft Bing, too; click here. I doubt I would worry about the rest of them.