Today you often need to be aware of items that are considered to being a postage hazard if you sell them in your retail shop. With all the items in the shop, it can be easy to forget that one is considered to being a postage hazard some items are not allowed to be posted for delivery such as highly flammable material. Sometime they can be delivered if they meet certain conditions and are packed in a specific way. It can be easy to muck it up, for example, one of my clients has recently discovered that they have a problem with the lithium batteries they stock.
To enter in Postage Hazard, in our point of sale software go to the stock system on the main menu.
Then click on maintenance marked with a green arrow.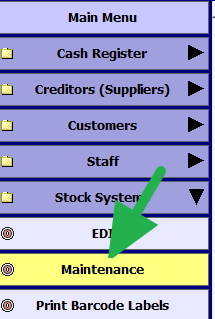 Now in maintenance click Catalogue marked with a green arrow. Then click on the Postage Hazard box marked with red.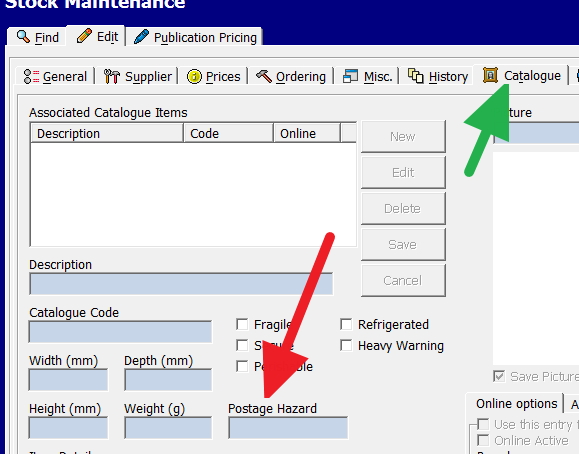 Note it does not just deal with the postage, the same problem can occur if you send someone to drop it off at a client.