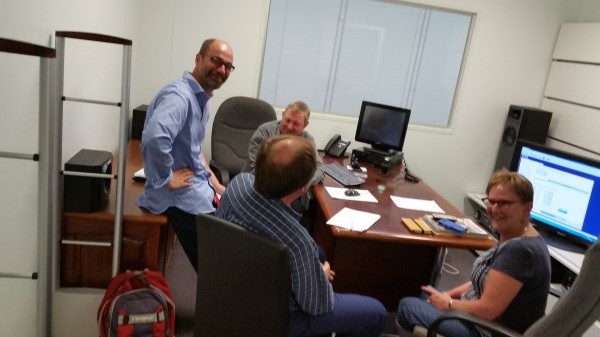 Our software users gathered in our Melbourne Office today for another round to discuss our software. The good experience from a previous meeting led to this meeting. The purpose today was to gather our software users for a knowledge interchange. The theme for the event was to increase the amount of your software investment. As I stated, "Our software will continue to help our clients to increase their productivity and the more you help us, the better it can do that." So we discussed many of the points in running our software. Plus some points about cash register security were discussed including the Caloundra bug which showed what can happen if passwords are not changed frequently. We also discussed the website integration, big data analysis and retail change in general.
I felt that these meetings have proven to be a great opportunity for us to get feed-back from our users so letting us know what is good with our products and what we can improve. The discussion was intensive and much will probably continue long time after the meeting, and I think we all learnt plenty.
Next week Sydney meeting!