POS SOFTWARE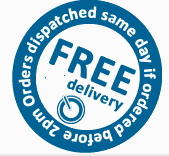 Delivery, the latest study by Paypal stated that 63% of Australians would be enticed by next-day delivery; however, the figure dropped to 28% for a shop that offered 4-7 days. 46% of Australian businesses had plans for a 24-hour delivery, plus I can guarantee you quick delivery will be a key part of Amazon's marketing strategy in Australia. So if you have not already, its time to start thinking about 24-hour delivery and thinking about the same day is even better.

One point about our point of sale software, is that it has a very powerful delivery system built into it, which was designed in it from day one.
It is currently being used by many businesses that do deliveries and require a point of sale software that is fast-paced in a high volume ordering environment. Our POS software can quickly and easily process customer orders to meet the unique needs of delivery based companies. It allows entry of customer's name, phone number and address. Operators can input additional notes for the deliveries such as driving directions and delivery instructions. They can also add any applicable delivery charge fees.

Want to know more, please click here.