POS SOFTWARE
​There are three main types of monitors—Square, widescreen and ultrawide screens on the market now.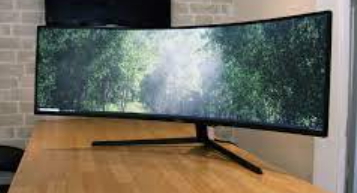 You can see the problem often when running your computer you get black bands around the active screen. Some application uses square and some uses widescreen.
Until recently, except in Point of Sale (POS), the market has been moving to wider screens.
The problem in a shop counter space is a premium. A widescreen shows less for the same size, so POS software is generally designed for square.
Now what is happening is that the new monitors for POS are switching from square to widescreen. The main reason for this push from square to widescreen is cost. Monitor manufacturers can save money using the same parts for computer monitors and TVs. Also, widescreens are cheaper to produce for the size.
So if you want a square monitor, you will soon have to pay more.
If you are buying a monitor, I suggest you buy a widescreen because the change is inevitable
​
​
​