POS SOFTWARE
In the enduring back-and-forth among suppliers and retailers, although suppliers are vital for your business. But like everything things are continuously changing. What you need to know is just what are you getting from the relationship. It will make I am sure fascinating reading.
What you are looking for is a supplier that is giving you plenty of sales and profits.
Go to register sales reports and then go to "Sales comparison by supplier"
I recommend for this report that you use the previous year and compare it to this year, then compare 2019 to now. Because of COVID, one expects that it is now a mix of these.
For the initial run, although often misleading, use percentage.
Then a report like this pops up.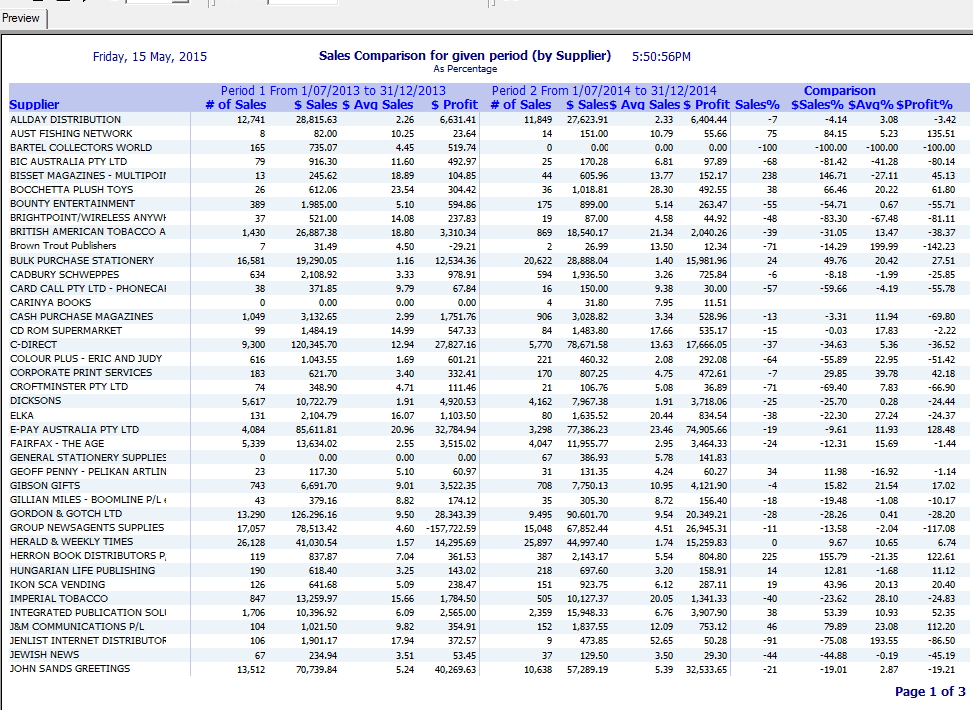 Try it now, it only takes a second.