POS SOFTWARE
Here is the KPMG's November survey of 18,520 consumers from more than 20 countries which shows the use of Loyalty programs by country.
Australian are the most significant users of loyalty programs in the world, with 61% usage.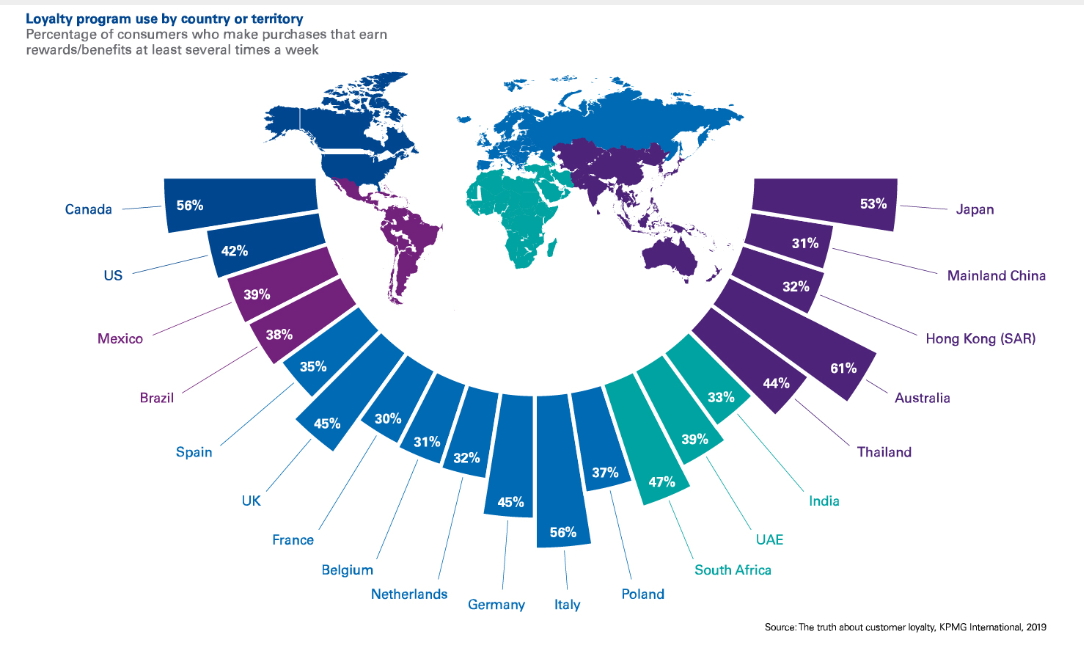 You can read the full report here. 
One point I did find particularly interesting is that 
"More than six out of ten Millennials say they prefer to donate their loyalty rewards to a good cause than redeem them personally vs. 40 percent of Baby Boomers."
In other words, about half the population are happy to use the loyalty program if you were to donate their proceeds to charity. This may be an answer to the problem of getting people that only use your goods and services infrequently to get motivated in your loyalty program. I know that Amazon gives its clients a list of charities and ask them to select one, you may try that too. Check out the Amazon program here it may give you some ideas.