POS SOFTWARE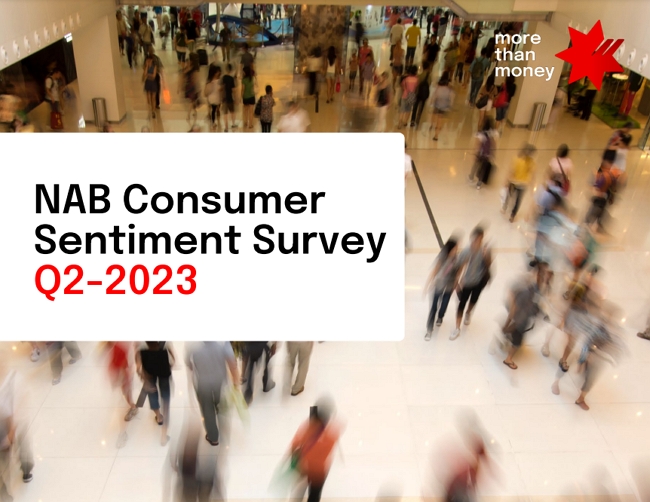 You will find here the latest  NAB Consumer Sentiment Survey Q2 2023 report.
Unfortunately, it does not state how many people they interviewed, but looking at it, my estimate is they had at least 1,000 respondents nationally. 
The conclusion is what I think we know for retailers is that the cost-of-living crisis is squeezing Aussie wallets. Many households are now making hard choices about where to cut spending. 
But there are some essentials Australians remain reluctant to cut, no matter how high prices rise.
Education Tops the List 
Education remains untouchable despite cash-strapped consumers slashing spending on dining out, entertainment and travel. Australians view education as a top investment priority, the foundation for their children's futures.
Kids' Activities Next  
After education, children's extracurricular activities like sports and hobbies were the second most protected area, with only 12% of parents cutting back on these enrichment pursuits. Maintaining regular routines and social connections becomes even more critical for children's well-being in worrying economic times.
Aussie parents aim to keep providing for basic needs like food, clothing, childcare and education supplies. A net 2% foresee spending more on children in coming months - cutting costs elsewhere before reducing kids' necessities.
Beloved Pets 
In third place was spending on pets, with only 18% reducing pet outlays. For most Australians, pets are cherished family members more than possessions. So pet food, grooming and healthcare remain priorities to keep furry companions happy and healthy.
Groceries Gathered 
Grocery budgets are stretching, but consumers are still finding ways to gather their usual essentials. While switching brands more, a net 3% intend to spend more on groceries, likely due to non-discretionary needs.
Debt Paid Down
Aussies intend to spend less to pay our sharply rising interest rates. This Australia sees their debt as an urgent priority.
So other interesting facts
Local Small Businesses
While support has dropped compared to pandemic peaks, a net 13% of consumers still aim to shop local small businesses. This channel retains backing.
Australian-made is important.
Consumers still want to buy Australian-made goods.
To summarise
This quarterly survey shows Australian consumers are increasingly worried about rising living costs, with 1 in 3 reporting very high stress and the majority expecting high inflation to persist. To cope, shoppers are becoming more discerning, researching carefully, pursuing deals and switching to cheaper brands. Fewer are trying new products or stores as the focus turns to value. This pressures retailers to highlight affordability and savings, streamline to popular items, and build loyalty incentives. Consumers are hunting bargains. With household budgets stretched thin, success will come to retailers who understand the current mindset and creatively adapt pricing, assortments, channels and promotions to deliver what today's highly cost-conscious Australian shopper now seeks.