This question has come up a few time and again today.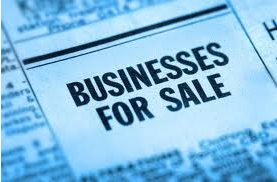 There are several ways of valuing a business, normally one of two methods is used, the first involves adding up the assets that are for sale, and the other method involves taking the current yearly profit and multiplying by a figure. A value is made and after that a price can be negotiated with a buyer.
In any case, both methods have the same problem if a business is sold, with a POS system, particularly if the value is not specified.
If something goes wrong or the buyer feels that something is not right with your system. This issue arises. What is your point of sale system worth?
As I understand it, the software that you sell if it is up-to-date is valued as with no data, and what is current buy price for the software. So if, for example, you have software from XYZ, they are currently selling their software at $Y that is the value of the software. The computer and hardware would be at current valuations. However, if your shop has information in the system that is highly advantages to the business in that software e.g. an extensive loyalty program, it might be worth more. This point should be addressed to the people handling the sale generally the business brokers.
Now this does present a problem, what if you do sell it as a functional software system and the information is not correct in the system. This we have seen happen, people have not looked after the system, particularly as they think it's shortly going to be for someone else a problem. The information in the system is a mess. Now what?
Well, almost all business sold come with plenty of paperwork, most likely somewhere in that paperwork will be a statement that what you are selling is in working order and fit for the purpose claimed. Few would be crazy to sell your business on your behalf without such paperwork to cover themselves, and fewer still of accountants and lawyers on the other side would allow someone to buy a business without it. This after all is what they are paid to do, and they can be sued too. However, assuming that it was missed by some chance, there are consumer affair laws both federal and state that deal with implied warranties. What it means what is sold carries with it a legal obligation that the items sold are in working order, and that it can do the job!
Here are some examples I have seen over the years.
1) If the data is *garbage* but sold as good then it was ruled fraud. The seller found themselves having to pay the cost of fixing the data up plus lawyer's costs. This cost turned out more than the POS system was valued at.
2) A seller sold an old version of the software as current and up to date. After the sale, the buyer found out that it was an old version and then declared that the software lacked much of what she expected it to have. She went off to a lawyer; the seller made a deal and ended out paying for an upgrade but got out lucky from the legal fees.
I suggest anyone that is thinking of selling a business with POS software computer to think about these points. Make sure the software is not sold as new when it is old, that the information in it is reasonably accurate, and that it works.