POS SOFTWARE
Consider this
To improve bottom-line costs, what we need to do is identifying and cull the slow-moving lines. Hopefully, then you can clear the space out for something that sells or maybe fix the problem.
Let's dive in
I suggest that you do it by departments, as it helps with the perspective and makes the workload manageable. 
This a step by step plan to help you find these items. 
Go to your POS Software> Register reports > Stock > Slow moving Stock lines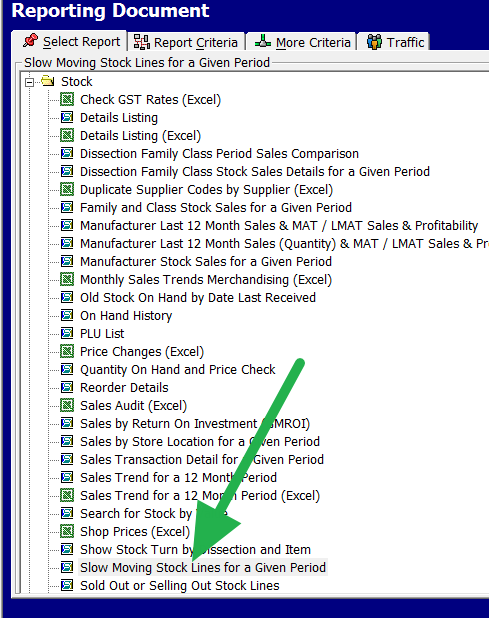 Now click there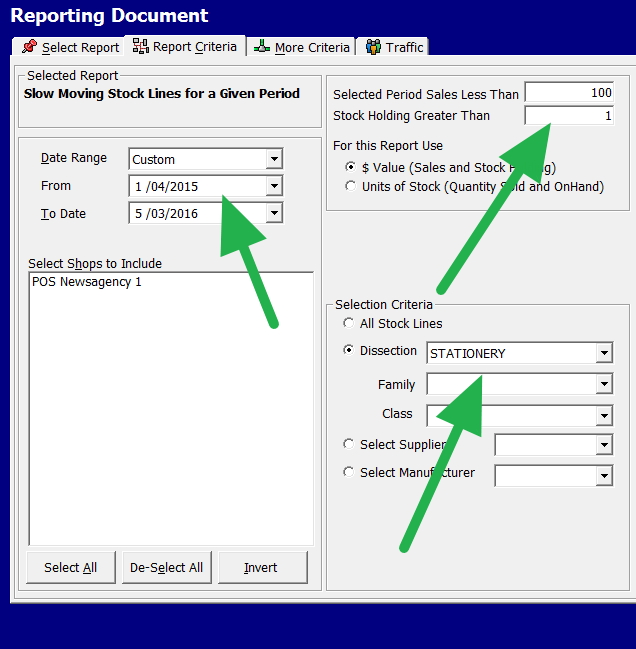 I then selected twelve months and used as criteria as any line that sold less than $100 and that I am now stocking something.
So check these out:

You get a report that gives you a clear view of your current performance metric with slow-moving lines and extra information on these lines. 
So let's get to work