POS SOFTWARE
One point about our POS system is that it is ultra-fast processing.
Let us say you want to verify some detail of a refund done.
Now go into register transactions.
Put in the date, as you can see I will pick one very old.
At this point, it's worth reviewing the many options you can use to search.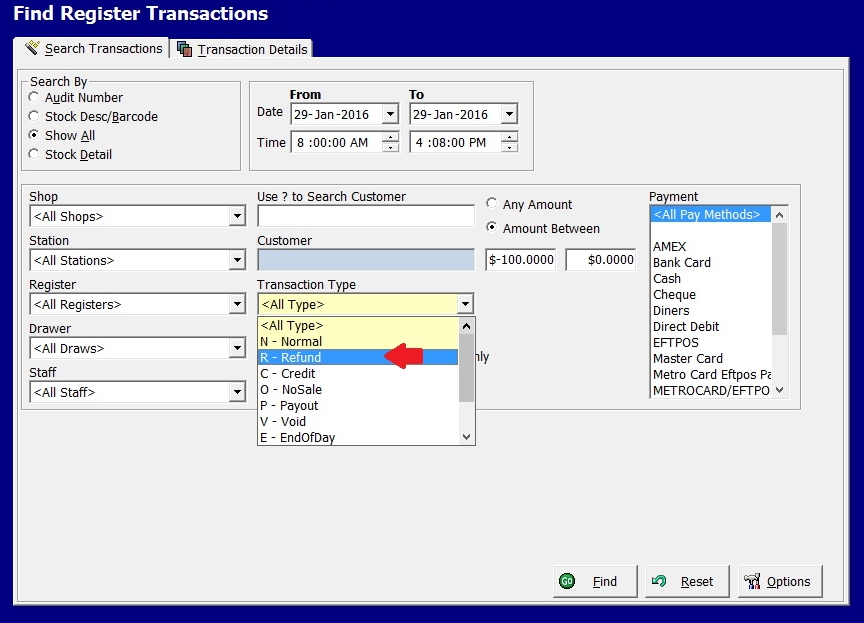 One option that I find very handy is that you can get extra details here. See the red circle. 
Also, as you can see here you can printout the detail too in one screen.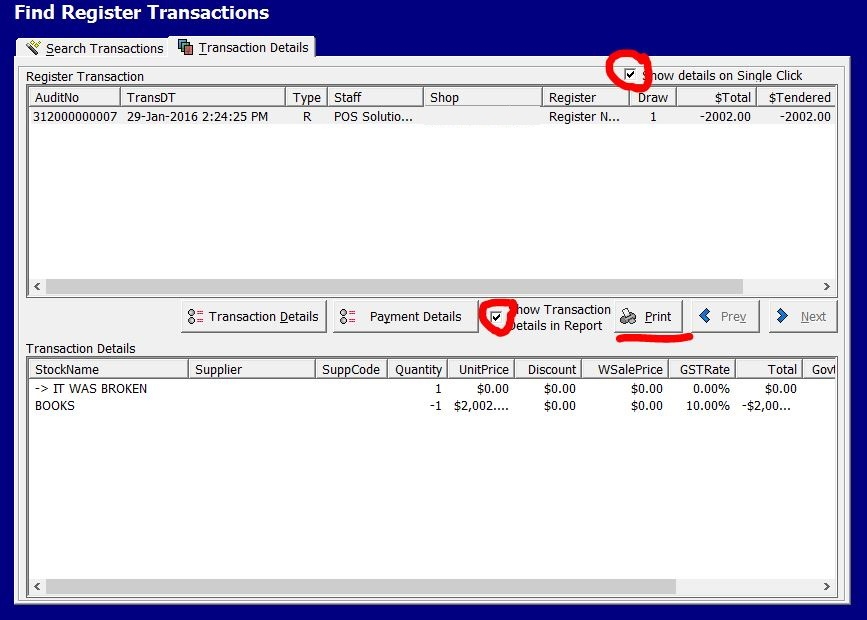 This was all done in a second in a busy shop for a transaction almost five years ago.
We are giving retailers more in their software.