POS SOFTWARE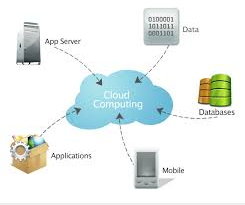 A client's point of sale server went down yesterday night. Everything as such stopped. No technician was available. Today a technician came along and stated it would be a few days before it can be fixed.
However, to fix the immediate problem, we do not need their computers to work. As they were doing cloud backup, we were able to get their information from a cloud backup. Then we installed a point of sale system on a temporary computer, that we have here. Put their information on and we will be able to send them in a few hours a working system.
This is a dramatic example of how useful a free cloud backup can be.
Here are some more reasons to look at a cloud backup 
1. Automatic once set up it requires minimal human intervention.
2. Storing your information offsite is always the best, what if the shop burnt down tomorrow?
Disadvantages
1. Cost, they are dearer then USB sticks. Internet costs can be high. Electricity costs can mount up.
2. Security, when you use the cloud what you are doing is using someone else's computer who knows what happens to your data in these locations.
Note: Unless you get an expensive plan on your cloud backup, generally cloud will not protect you from Ransomware attacks whereas USB backups will protect you from ransomware.