POS SOFTWARE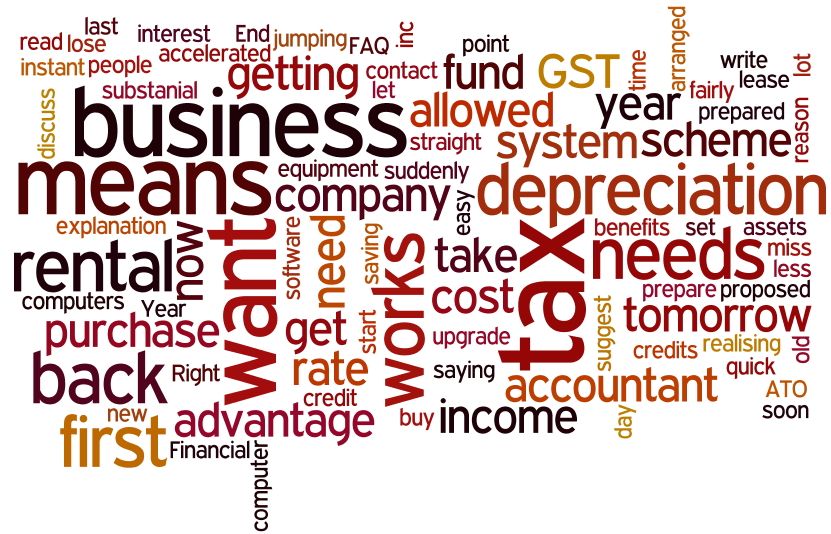 This question gets asked a lot. Here are some thoughts on what people say.
Buying
This is now the preferred way of doing it. Computers today are not as expensive as before, so the outlay is much less. It is by far the easiest, quickest and cheapest way. If you have the money, this is your best route.
It also has the added advantage of locking in your Instant asset write-off. On a $5,000 outlay, you can save about $1,000 on cash flow with this here in the first year so reducing your outlay to $4,000
Finance 
One option is to get a consolidated loan for the business and add the computer to this loan. The payment and rates generally are better here, plus you get more flexibility.
There are a few other options here. From what I see, most people prefer leasing. 
The first point is that you introduce another person in the sale, and that guy will want to get paid. Computers do not attract the best rates so it's dearer. The big plus is that it does mean less cash needed upfront and allows you to plan your budget. One disadvantage is that a lease is hard to change once it is in place if your situation changes. 
As interest rates are expected to go up soon if you are planning to lease, I recommend locking it in now.
Renting
You are moving the finance company to the computer supplier. This is without the benefits of a detailed legal contract to govern the transaction. Generally, they want a high fee upfront to cover the computer and installation. Then payments are forever. You never own the item no matter what you pay. You also lose certain tax benefits. Plus, if you don't pay, your software stops and people suddenly lose access to their data.  
Summary
Without a detailed study of your situation, it's challenging to pick one choice over the other.
I would suggest talking it over with your accountant.