POS SOFTWARE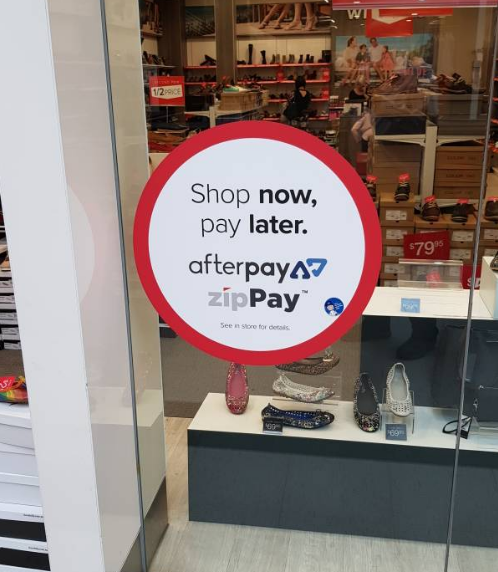 Have a read of analysis here of Afterpay and Zip on the Australian retail market by UBS.
According to this analysis, which I think is right.
Afterpay now has about 2.5 million customers while Zip has 1.5 million local customers overall that is about 10% of the population. Although the article does not say it, most people with one have the other one as well.
Afterpay has estimated that about 23 per cent of its customers would not have made purchases if not for their service. I am sure that Zip will make the same claim as they are both pushing their clients through marketing campaigns to use their product in their selected shops. These marketing campaigns are huge eg Zip told me that they send out about a million emails a campaign.
Afterpay and Zip now generated about $2.7 billion of gross transaction value (mostly retail sales) in 2018, up from $770 million in 2017, this is equivalent to about 60 per cent of the growth in non-food or discretionary spending in 2018. 
Although the article did not mention it, I think these points are valid too.
Laybys are way down as few will layby when they can use these services and get the goods now?
I notice that one of our competitors is now offering Zip only in beta release to a few. This is too late for their clients this Christmas. Our clients have had most of this year to get organised and many have already put it in. 
The big problem for many of our clients in 2019, will be to get their share of this market as it is now too big and successful to ignore.