With POS Solutions, what you get is advanced inventory management, to get there click the green arrow, then after selecting your supplier and period make your way to where the red arrow is pointed.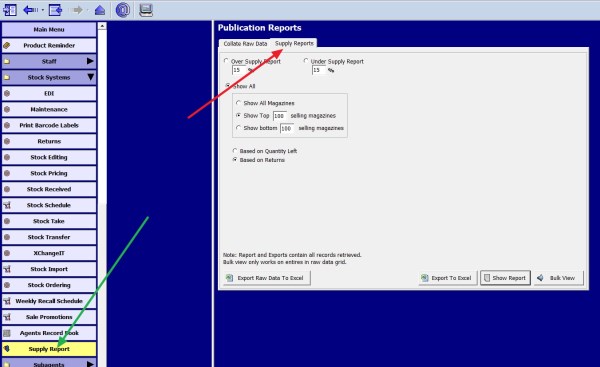 This report will immediately identify dead and excess stocks.
You can see stock supple and sales, which are not justified by demand, demand variability, or historical supply needs.
You can also see stock that you are not getting enough of undersupply is as big a problem as oversupply ensuring you have the right product in your store, so when the customer wants it, you have it.
You also get a ranking which helps with stock placement plus a detailed analysis of the sales.
This report is another way POS Solutions helps retailers grow.