POS SOFTWARE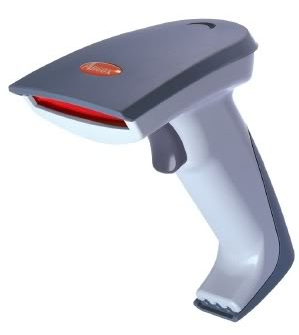 Suppose your scanner plays up a bit and seems to be getting worse.
The first point I would check is, does it have a dirty lens. Retail environments are messy places. On the scanner lens, often fingerprints, smudges, glues from sticky tape, etc. collects. What can happen then is that you have to position your scanner over time. This is to get the laser beam to try to make its way through the dirt.  Soon over time, your scanner rate will slow down. 
So try cleaning the lens before buying a new scanner. 
Be careful as you do not want to do is scratch the lens. 
Unless you have a good reason for cleaning the lens do not clean them. 
If you decide to clean your scanner, do the following.
1) Unplug the scanner from everything. Do not pull out the wires from the computer and power as you will need to use them after the clean.
2) Use a soft, lint-free cloth, like a microfiber cleaning cloth, and give the lens a good wipe. 
3) If you see that the glass has streaks that are not removed, use a reading glass cleaner wipe. 
4) Then dry with a dry microfiber cloth lens.
5) Now plug the scanner in and test it.
A good scanner well treated should last you for many years.