POS SOFTWARE
Our Point of sale software can be set up to issue a special warning if a stock item being scanned price is under cost. This warns people scanning that item at the cash register that something is wrong and needs to be checked.
If you feel that you may have a problem here or you just want to check if you are selling too many items that are excessively large discounts,  I suggest you do is run the following report.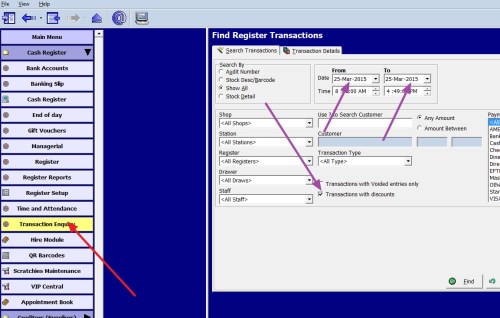 Press transaction enquiry as highlighted in red, now select the relevant options, it actually, a good idea to do it once and then do it again with different departments that appear and check out the results.