POS SOFTWARE
Good suppliers are essential to retailers but they are always changing and what our point of sale software can do is show you over time exactly what you are doing with each of your suppliers. It makes fascinating reading.
As a rule, I think that suppliers are often accessed on various factors like price, reliability, location and competency however often its difficult over time to determine just how important they are now and how they are going with you now.
So go to register sales reports and then go to "Sales comparison by supplier"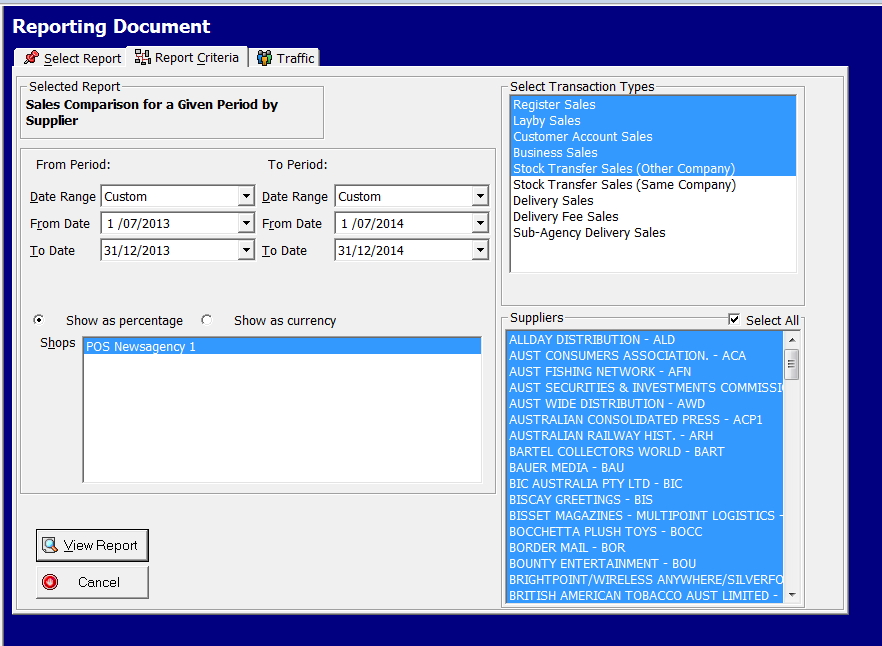 I recommend for this report that you use a previous year and compare it to this year.
For the initial run use percentage.

Then a report like this pops up.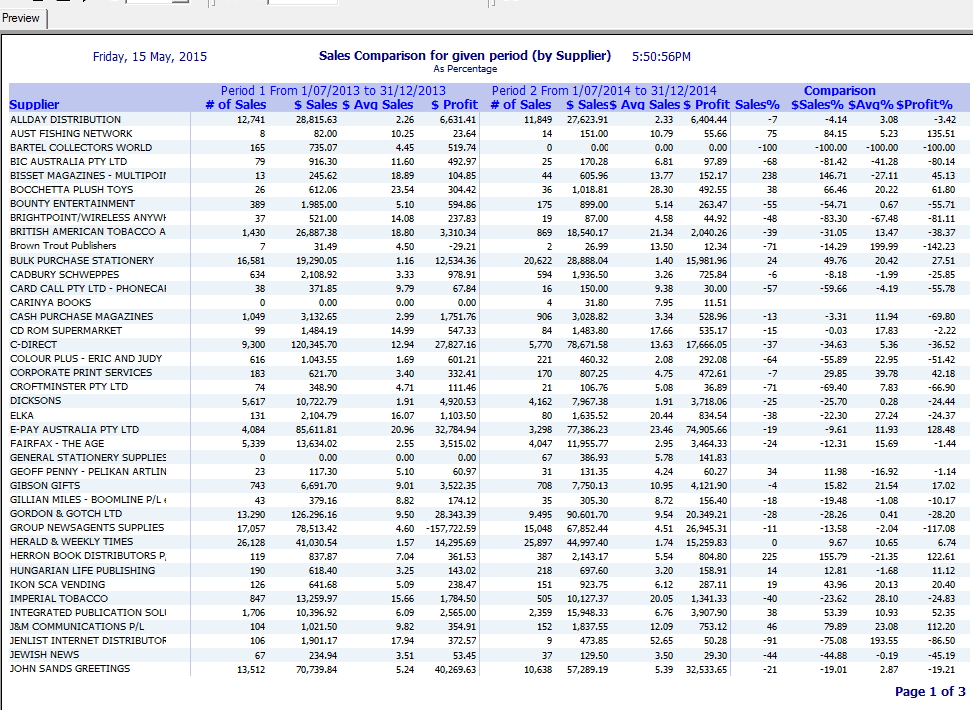 What you will see is big variations over time for each supplier.  
This will give you an idea of just how important a supplier is now to your business and how you are going with that supplier. This will help you to make better business decisions.
This report can also be used to access how in holiday periods different suppliers perform for you.