POS SOFTWARE
First of all
Studies show the average time a person will wait is 6 to 7 minutes in a queue before walking out. This is the average, some will not wait at all, and some will walk out if they see a long line. Also studies show that shoppers have a long memory and if it was slow the last time, they often do not come back. The loss of trade here is calculated at about 10% of overall sales. 
Bottom line
So if you are doing $1,000,000 turnover a year, its estimated your loss is about $100,000 a year. If your averages margin is about 30%, it costs you about $30,000 here of profit a year. 
This is why so many majors eg Amazon, the big supermarkets, etc are investing huge sums of money in an attempt to speed up the cash registers such as click-and-collect, self-serving registers putting up with all its problems of high theft and offering online with free delivery.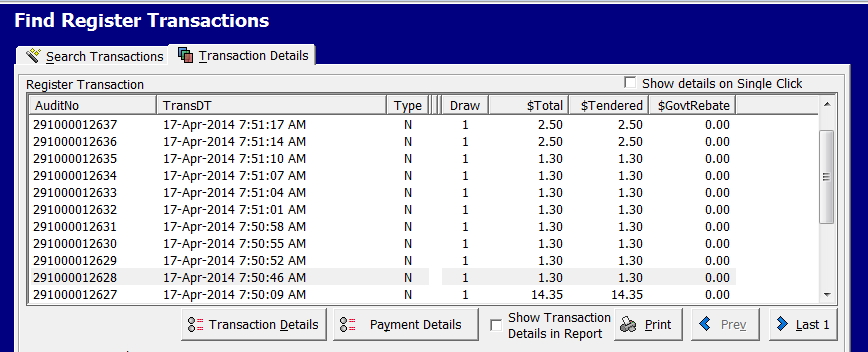 On this cash register number, they were doing a transaction every three (3) seconds.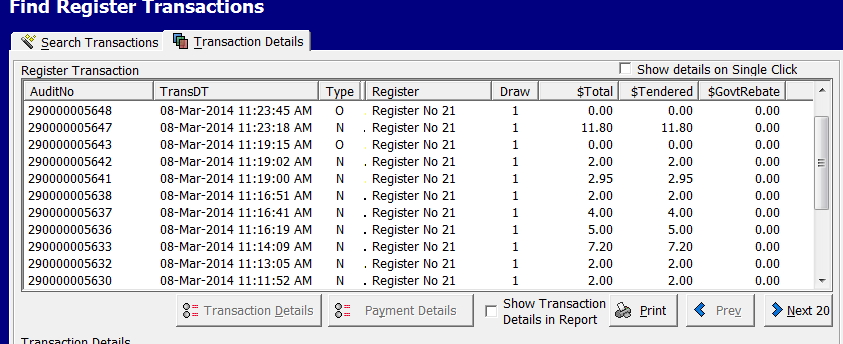 Here as you can see, they did transactions from two (2) seconds onwards.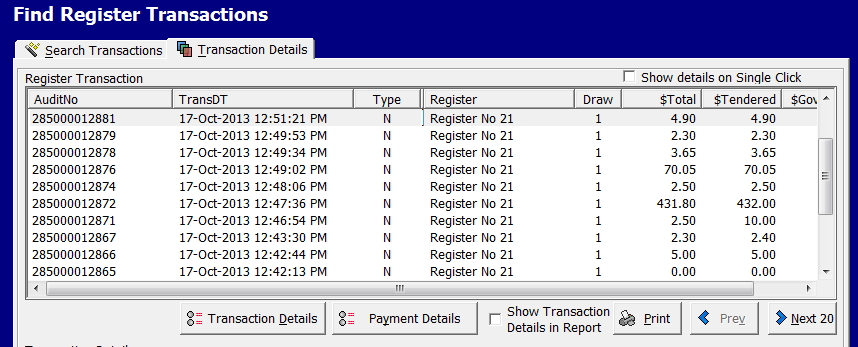 On this page, it was four (4) seconds onwards. Interestingly the $431.80 transaction that would have been for many items to scan was done in about forty (40) seconds.
The big problem here is that this is about the limit that an operator can process.
Here are seven tips to stop you robbing yourself of sales besides having our system, 
1) Try and restructure your queue layout, so you have a single line that leads to several operators, not only will it speed up the queue but it also seems to the customer fairer.
2) Put something up that hides long lines from the public, what you do not want is people walking in, seeing a long queue and just walking out.
3) Give people something to do in the line, it might take their mind off the wait. A TV with the news and weather on, magazines they can read and buy, etc.
4) Staff should not be allowed to go to the cash register area if they are not doing the cash register, it looks terrible to a waiting customer when they are waiting to be served, and they see a people behind the counter doing something else besides helping them.
5) Scan everything you can. Barcodes are faster than manual entry. Bundle items if possible e.g. take five tapes of sticky tape and make a package with a barcode. It is quicker to scan one item then five items and besides you may pick up more sales.
6) Integrate the EFTPOS units into the cash register. This saves double handling of amounts and also has a bonus of reducing mistakes.
7) Make sure that you have fast operators, in slow times an operator that is talkative and likes to comment on every item being scanned might be excellent, but when the queue is long, you need these operators fast. You can quickly check their rate in our software.