What many find very effective is to run the same report for two different time periods to see what changes have occured over time. So they run the report say for this year and for the same period last year.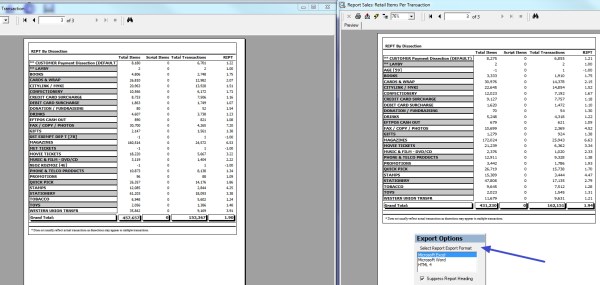 Here I selected a report of the basket sizes and on the left-hand side, I displayed this year and on the right-hand side I displayed the preceding year.
Now I can compare the variations in basket sizes over time.
Of course if I wanted to examine further what I could do as marked with the blue arrow transfer both reports to excel.
Update: Sometimes you will see some terrific growth; like those that sell fitbits. I can assure you its going to be a very merry Christmas for retailers of fitbit. Apparently, people cannot wait to get their presents and then to set up their Fitbit trackers. What I think is significant is that they are brought sold in a wide varity of stores such as office suppliers and jewellery stores so you may want to look at them.