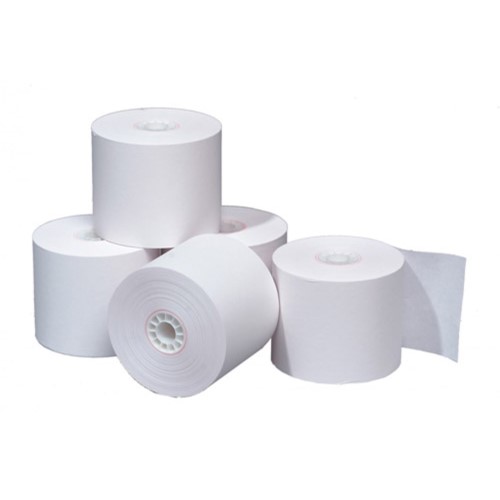 A low-quality receipt paper sends a message to your clients "We are low grade, and to prove it, here is your low-grade receipt." Remember your client will look at the receipt long after they have left your shop. So here are some tips for buying thermal paper.
1) Try a small order first before buying a big.
- Check to see how easy it is for people to sign as it can be a real pain as some paper is very hard to write on and so you will have to put something underneath the receipt all the time if they need to sign their receipts as they just cannot sign if it is placed flat on a desk.
- Make sure the paper is not too thin. It will tear, does not store properly and looks bad.
- Make sure the receipts do not look faded or dirty as soon as you print.
2) When you do a big order, make sure that the rolls are properly packed before accepting the order.
- What can happen is that many of the rolls can rub and as the ink comes off it make them look dirty. I have seen them look as such filthy. In the best case here I would suggest removing the over layer as this part is impossible to use .
- Similarly I have seen rolls come out crimped and smashed too. If you try to use them, the receipts can come out of the receipt printer funny. It also causes jamming.
3) Lastly check it is thermal paper, one customer, rings us up very upset his receipt printer is not printing. His tech checked everything and its alright but no receipts are printing. This problem took us a while to figure out. Something was wrong with the paper.
Hope these tips are of help.