It has been said that if we continue the way we are, there will be two advertisers left Google and Facebook. Well, that is an exaggeration, online is about 10% of the world's advertising budget but its growth is certainly phenomenal see here
https://mumbrella.com.au/google-facebook-continue-dominate-global-digit…
As I did not like their graph, I made a graph to show you what it looks like.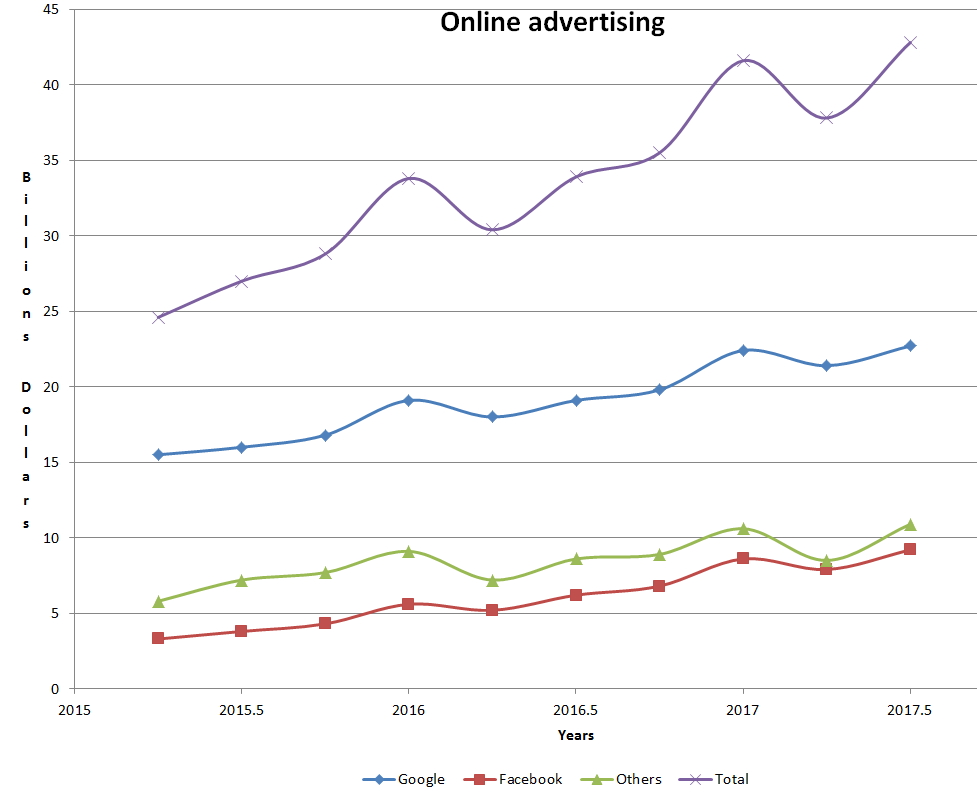 As you can see in two years, the market gone up, 74% of that Google has gone up by 46% and Facebook is 178%. I think SMB needs to start to look at this form of advertising. We have too.
The first one I suggest you look at is Facebook, particularly if your market is local. Part of the reason is that Facebook very easy to use. It is one of the most affordable and is extremely effective. What I like is that it is easy to target a specific audience based on your location, age, interests, etc. This will help you take advantage to spread the word about your offers.
Furthermore, what I suggest you look at is Twitter, Instagram and Pinterest. With these small businesses can run with the big guys often for free. The key here is to know your product, be authentic and above all connect with people. Show your passion!