By far, the most popular accountancy system in our marketspace is MYOB. Having worked extensively with it, I have gained much respect for it as an accountancy programme. One function they have that I really like is the "smart bills", where a person can drop an image of an invoice into MYOB and it can often read all the information even if the invoice does not have an ABN number.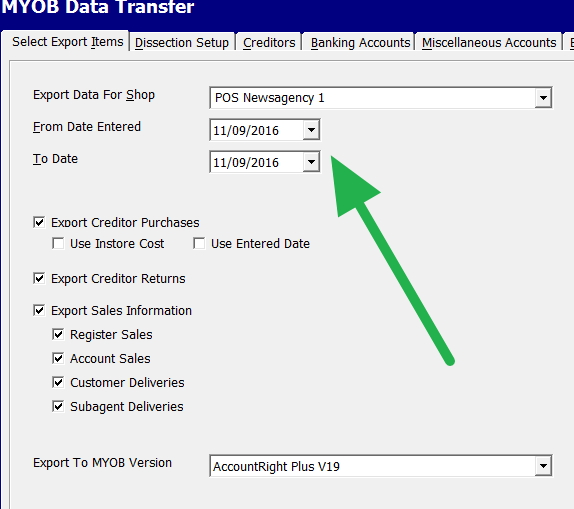 Normally, the problem found is that integrating your point-of-sale systems with your back-office accounting systems like MYOB can be a lot of work but there is an inbuilt solution available free to our clients within our point-of-sale system. It is an interface, which allows you directly to interface into MYOB by sending the revenue and expenses that you select for export into the relevant general ledger codes in MYOB automatically or manually if you prefer.
This of course saves our clients time, reduces errors and is quicker.
Once setup all you need to do is simply select the dates and go.