Creating a roster is not easy and to do it properly can be a lot of work.
So we have recently added more facilities to help our clients to make their rosters easier. This allows them to improve business efficiency.
One report that I do recommend you study while creating a roster is the traffic analysis report by the hour which you will find marked with a green arrow below.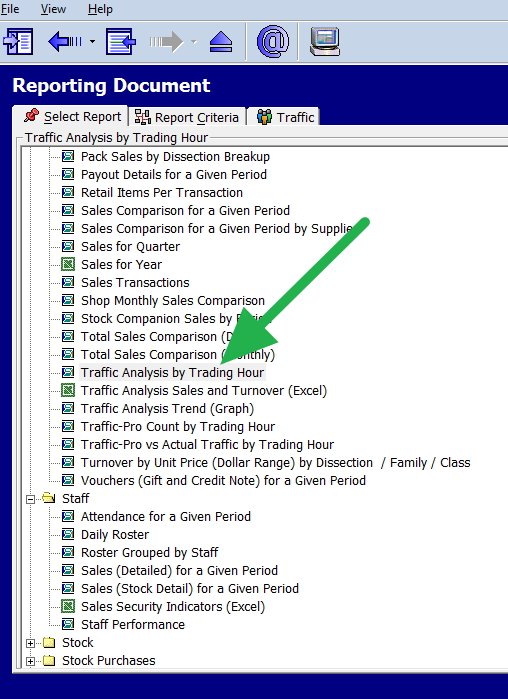 Put in dates from a previous period that you feel will give you a typical results for the roster you are trying to create.
Now what you will get is a colour coded analysis which shows the activity in the shop divided into four groups with red the busy period.

This graphically shows you when you can expect to be busy.
This is just one example of how our point of sale gives you the tools to help you to achieve profitability.