POS SOFTWARE
Want to know what is happening now in your shop, in seconds? 
This is a quick and easy way to get the figures.
Go to Register reports.
In the Sales section select 
"Dissection Sales/Profitability for a given period" which is here

Fill out the dates you want, and you get a report that looks like this.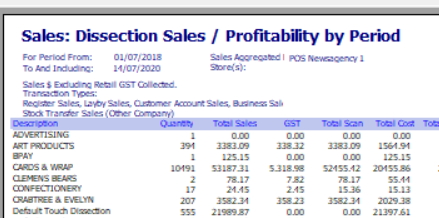 With the information you need. It is worthwhile to go through this report in detail as it shows a lot more. For example, how good the barcodes use is in any department, so it can help you to identify problem areas now.