POS SOFTWARE
Because of competitiveness, sometimes retailers have to do a particular price change. For example, one of our clients in a bike shop was confronted by a customer showing them that another bike shop had a lower price than them on the mobile. Okay, what can anyone do? A cheaper sale is better than a zero.
Fortunately, our POS System has a quick way of changing such details. When ringing up the sale if you are running up in the sale cash register and need to adjust a price or a discount, no worries.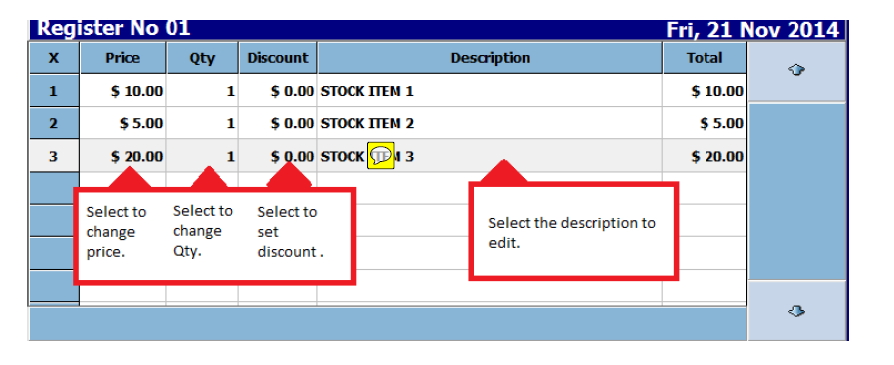 Click or touch on a touch screen the item. If the price, for this reason, I would suggest instead of changing price, you adjust the discount. It will enable your reports to have more meaningful values. Then an override window will appear. Now you can edit that item.
Now click OK, and change it.
Another useful function in your point of sale software!