POS SOFTWARE
Whatever you think of Google, face it, most Australians today are using it.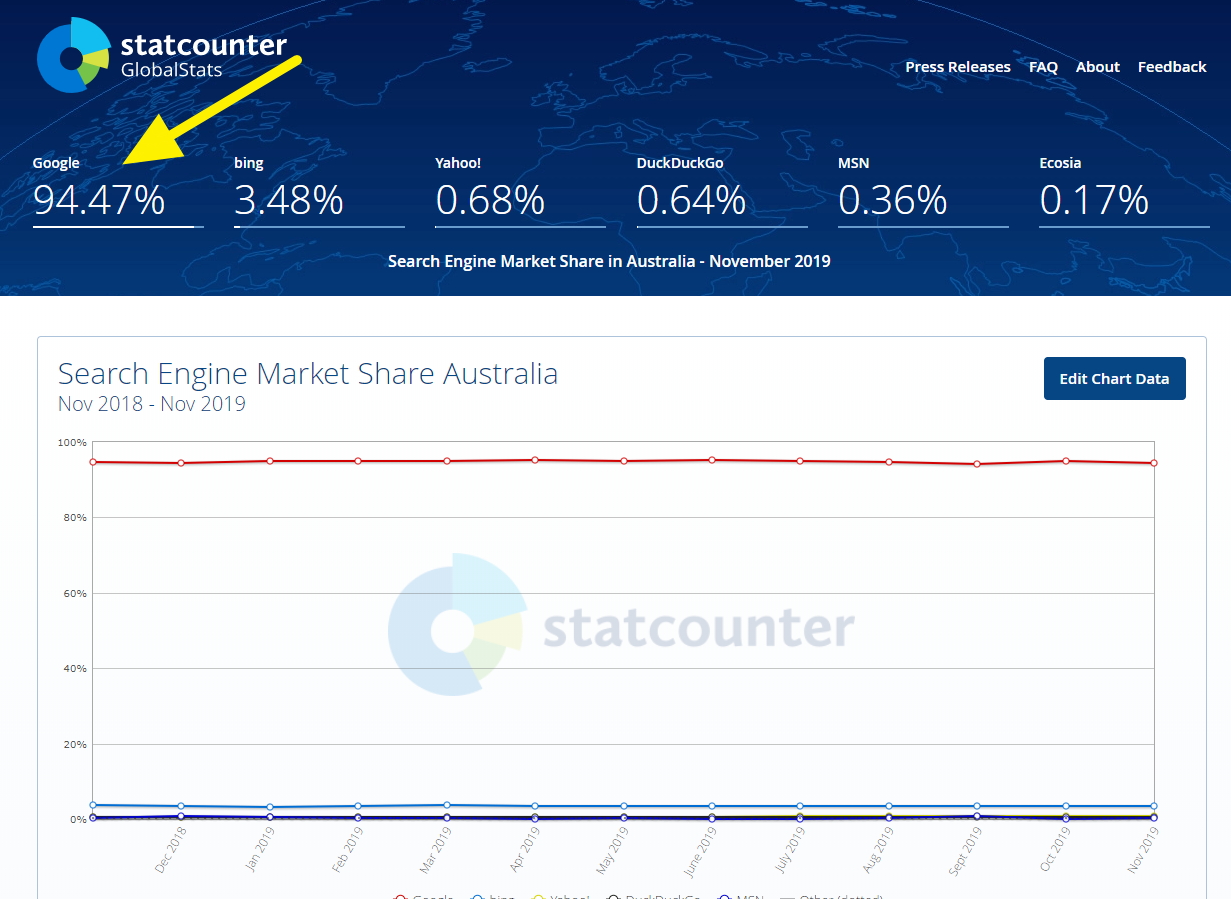 Currently, in Australia, about 95% of all searches are done on Google. Where are you here?
According to google trends over the past five (5) years, the number of searches for "near me" has gone up from 2 to 76 an increase of 38 times.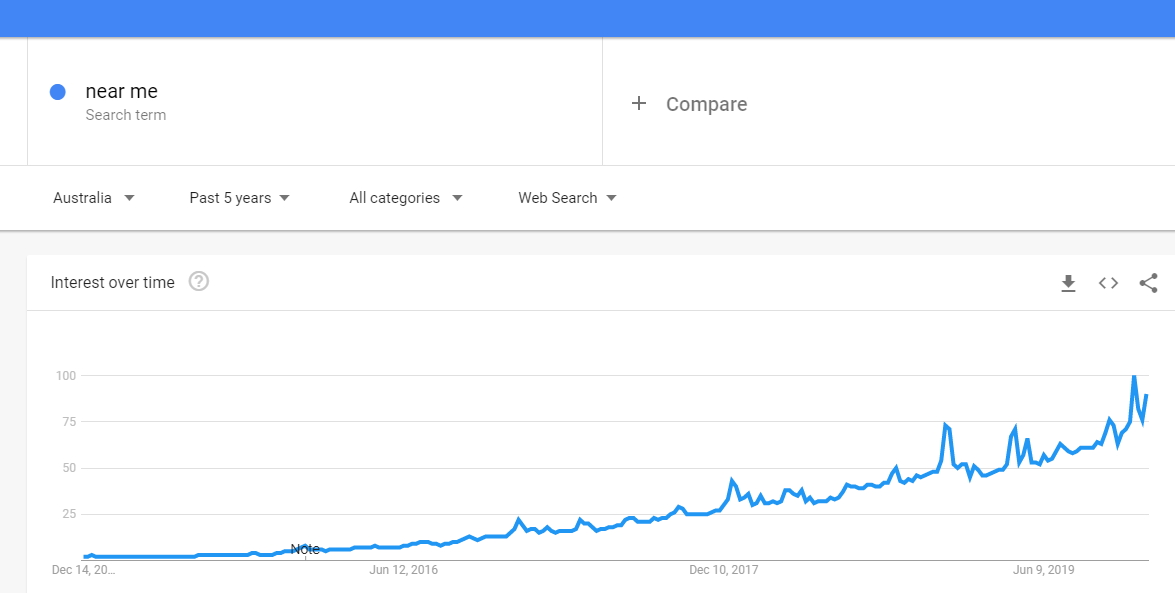 Modern consumers are using google to find local businesses. Reaching this local audience is critical to any retailer today. This is now the dominant way consumers are finding you. This is a very large section of any new business you are going to get potentially.
As an SMB owner, you may feel that investing time into your Google search ranking is useless as it means competing with larger retailers, but this is not true for local searches. I am sure that when you examine 
Try this go to google.com.au
Put the business type you are eg barber, chemist, newsagent, etc and add the following words "near me" and see what comes up.
Are you happy with that result?
Check out who is on top, ask yourself why are they doing better than you?
I am sure you will find the ones on top are businesses somewhat comparable to your business; this is because Google recognises the benefits of local business as it knows that shoppers do. So they go to a lot of trouble to make sure that the local searches are as relevant to the local shopper as possible.
With that being said, there are critical elements to ranking well in local search.
Here is an idea to start you off which is FREE
Put a listing for yourself in your Google My Business listing: Google My Business is a free online listing service offered by Google. Add your details. 
Then get some good reviews by asking happy customers to write something.
At least now you exist in Google.
If you want something more we can help you with that too.