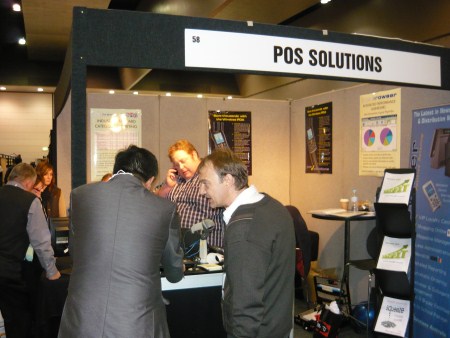 Many people who normally would come did not come to the show as unfortunately, someone has made a blunder and made a date so close to the ACP Connections Conference that kicks off next Wednesday in Fiji to this show. I suspect that both GNS and ACP connections have lost people as a result. I hope this does not happen again.
Because of the venue change from Mooney Valley, the fair looks quite different. Instead of stands in small corridors which are much more private, this is more open and cold particularly as it does not have clowns walking around.
However maybe because it look much more professional, the quality of the people manning the stands is much higher this year as almost all the suppliers have brought their top people out, something you rarely saw in previous GNS fairs. If you want to talk to the top people, the GNS fair tomorrow is clearly the place to go.
Two products that I thought worth a look were photo albums, which seems very competitive in price and watches. I am not sure how watches will go in newsagencies, but they go well in some pharmacies, and I cannot see why they could not move in some newsagencies too.
We were pleased with the result. Our stand was busy. In particular we meet some people with five shops who want to link them together using our point of sale system. So Zac, my business partner left on cloud nine.