POS SOFTWARE
We are continuing to expand our supplier category files which you can find on our website.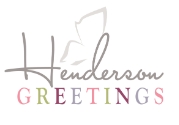 We just added HENDERSON GREETINGS click here for the category file. 
What we do is get the files from your suppliers directly, and then test them to make sure that they are okay for you to use. 
If you want other suppliers, click here.
Enter the supplier whose file you want, and the latest copy we have will be shown there, which you can automatically import. This will save you time instead of manually entering the details. You can automatically get the required stock details.
The big plus for you using these files is that these stock files have been independently tested.
We are committed to providing our clients the best possible service and support. These supplier category files are a valuable resource for optimising their operations. So please take advantage of this opportunity and start exploring our website now. With our user-friendly interface and extensive range of products, we are confident you will find something you need to grow your business.