POS SOFTWARE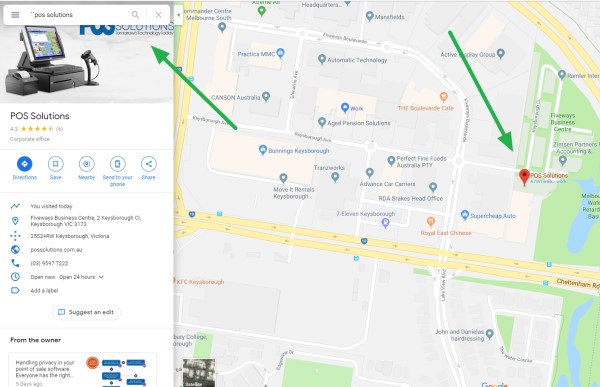 Imagine that someone now wants some goods that you supply, eg say flowers, what most people do now in a strange area is pull out their phone and do a Google search for "flowers near me" and then look at the map to review what is close to them. Now they might be less then a block away from you, but if it is not on the map, the odds are they will be directed to someone else, a competitor, just down the road. This is the reality of today's retail world that today large numbers of your potential customers are using Google to find businesses like yours, and if you want to reach them, you need to be on Google Maps.
It is not hard to get yourself on Google, although it can be frustrating if something goes wrong as I know from personal experience.
Here is a step by step listing of how to put your business on Google Maps.
Also if you are already listed on Google Maps, I would suggest that you check that your product and services are listed in Google Maps, for example, a florist in the above example might also sell chocolates if so they should register themselves as selling chocolates in Google Maps too?