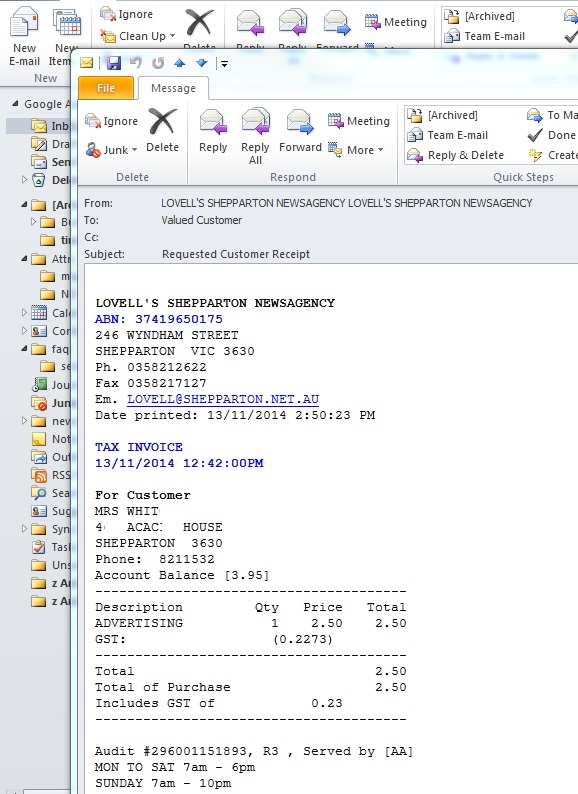 Our point-of-sale systems give you the power to email a receipt to your customer rather than print it.
Here are five unique advantages that you might have missed.

1) Receipts do not get lost.
2) You can include a marketing notice together with the receipt to advertise specials, discounts, upcoming events, superdraws or other messages.
3) It puts your shop in front of the customer again when they read their emails.
4) It saves paper. Okay it's not much but it all adds up.
5) It helps you gather customer email addresses so allowing you to contact them with email and hopefully gain visits and purchases.