A really fine POS system like ours has features that allow you to see, at a glance, how you are handling your stock.
The reality is we all try the best we can in getting the stock in on time at a reasonable cost. Sometimes for various reasons, we fall short and fail. As such we do not have enough stock on some items.
What is often a good idea is when you have time to review what stock you did run out of? Maybe by investigating you can put in place systems to correct it?
So go to the following item on the menu.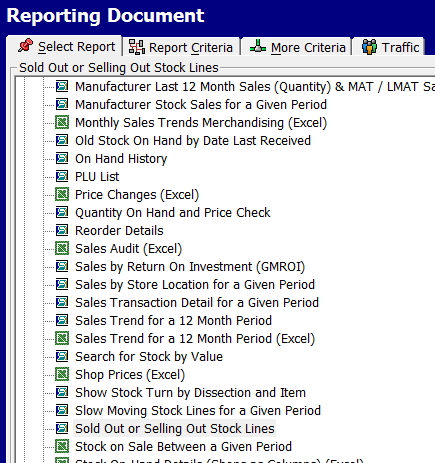 Please select the selling out report which is highlighted above in grey.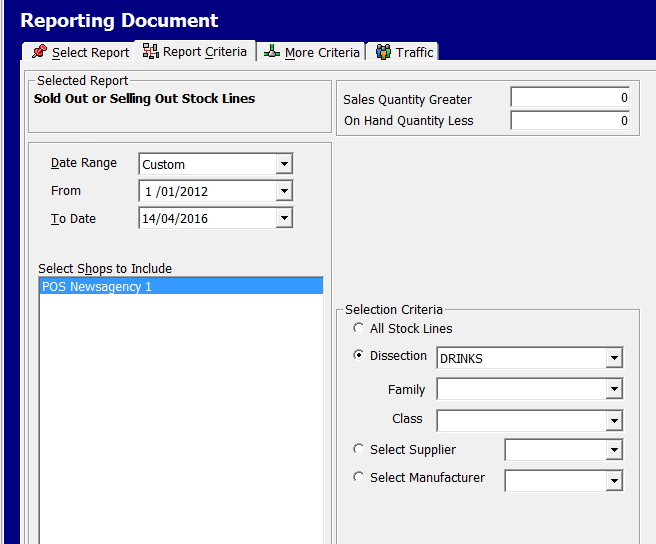 Now select the department that you wish to look at, in this case, I am picking the drink department. I also picked a long period to look through partly for illustration purposes but also because I do believe in taking a long view.

Now I got a report that looks like that. Obviously, part of the problem is that stock quantities are incorrect. What they are also highlighting is that they are good sellers, and I better check what is happening with them.
It is just another instance of how we give our clients the means to make better business results.